HINT: CLICK ON PICTURE TO BE TAKEN TO SUBMISSIONS PAGE
Details
Editor: Katerine Inskip

Open June 1-14
Pay: 8 cents per word
Word range:6000 max
Simultaneous submissions? No 

Reprints? No
ANON subs
Description
Stories that evoke a sense of wonder, have deep emotional resonance, and have something unreal about them. We aim for a 12-17 age range: that means sophisticated, non-condescending stories with wide appeal, and without gratuitous or explicit sex, violence or pervasive obscene language. Think Harry Potter or The Hunger Games.

Stories are presented in audio format, which means our audience rarely skim past boring bits. We're looking for fiction with strong pacing, well-defined characters, engaging dialogue, and clear action. We like a proper narrative structure and a prose style not laden with clichés and over-worn idioms. We like fiction that makes us think, but the main elements should be thrilling entertainment, adventure and emotional connection.

We like all forms of fantasy — high, modern, urban, alternative history, etc. We're less fond of the complex, intricate or cerebral forms of fantasy more common in novel markets; short stories rarely offer enough room to sufficiently develop.

We like all forms of science fiction — far-future, near future, space opera, "hard" sci-fi — but it must be accessible to our target audience, meaning a minimum of technical jargon.

Our horror offerings tend to be psychological, comedic, or situational — not visceral.
Submission Hints
Every year in September, Cast of Wonders celebrates Banned Books Week, an annual international event celebrating the freedom to read and raising awareness of the immense social value of free and open access to information.--- looks like the sub window will be the second half of May

For Banned Books Week 2023, send us your stories that show how books and stories serve as a beacon for identity, serving to draw peoples and communities together; books that make the statement: "This is who I am, this is who we are, and we will be heard!" (This phrase need not appear in the story but should be a resonant theme). The book should feature prominently in the story and not serve as a prop or McGuffin; however, we encourage creativity in interpreting what a book is and how it is woven into the story. We like to be surprised! We are especially interested in stories that feature joy and hope, even if the setting is intergalactic war or a zombie apocalypse.
Insights
This is a hard market to crack. Fingers crossed I nail it one day. I will have to write fresh for this call. They moved this call to June. It was originally supposed to be open in May. General Subs open month of August.
Details
Publisher/Editor: John Joseph Adams

SCIENCE FICTION FLASH: June 1 - June 8
Pay: 8 cents per word

Word range: 1,500 TOPS

Simultaneous submissions? No

Reprints? No


Description
Lightspeed Magazine is the most well-known and critically acclaimed sister publication of Adamant Press; owned and operated by John Joesph Adams. From the website:
"Lightspeed is a digital science fiction and fantasy magazine. In its pages, you will find science fiction: from near-future, sociological soft SF, to far-future, star-spanning hard SF—and fantasy: from epic fantasy, sword-and-sorcery, and contemporary urban tales, to magical realism, science-fantasy, and folktales."
Submission Hints
Lightspeed is seeking original science fiction and fantasy stories. All types of science fiction and fantasy are welcome. No subject should be considered off-limits, and we encourage writers to take chances with their fiction and push the envelope. We do not accept simultaneous submissions or multiple submissions. You may submit one SF story and one Fantasy story at any given time; you must wait until seven days after our reply to submit another story in that genre.
Insights
The third of their open windows, I am looking over my sci-fi shorts!!! Rosie and the Galactic Ring Hunt? ABACUS and the Android Blast Off? The Trippy Trip to Triton? Rocket to Love? (Looks like I am getting a back log of unsold stories. These are all my App Lit flash contest rejects.)
THEMES: Learning to be Human
& Shadows on Water
Opens June 1
Pay: 8c cents per word
Word range: 2000-4000
Simultaneous submissions? Yes 6c a world 

Reprints? No
*** This is an EARLY NOTICE I received by signing up for their newsletter. For more early Flame Tree submissions, join up!
Description
We are delighted to announce the open submissions call for our new anthology of the supernatural, Shadows on the Water. This captivating book brings together a tapestry of short stories, blending the treasures of open submissions with a curated selection of ancient myths and folk tales from Polynesia, Scotland, and the Ancient Greeks, as well as tales from the high seas. Within these pages, you will discover the mysteries of rivers, the secrets of lochs, and the whispers that traverse the vast stretches of the ocean. From the dawn of civilization to myth and folklore, and into the realm of dark fantasies and supernatural tales, the stories within explore the depths of human imagination. Uncover the hidden treasures beneath the sea, succumb to the siren call of mermaids, and encounter the liberating spirits that dwell within fountains and waterfalls. Alongside these evocative narratives, iconic stories of creation, ancestor worship, and the alluring shadows cast upon the waters of life await your exploration.
The Other Theme
We invite you to be a part of our exciting new anthology, Learning to Be Human. In a world where machine learning, AI, and large language models are shaping our future, we want to hear your unique perspectives. Share your captivating science fiction stories that delve into the fears and opportunities sparked by responsive chatbots and the challenges of the Machine Age. By exploring the complex relationship between humanity and artificial intelligence, we aim to create a thought-provoking collection that pushes the boundaries of imagination. We encourage you to contribute and examine the interplay between automation, humankind, and what it truly means to be human. Imagine the possibilities: the transition from childhood to adulthood, the ancient struggles against elemental forces, our current battle for climate control, and the looming presence of thinking machines.
Insights
I got the early heads up about this call from subscribing to the newsletter. (hint: subscribe) I've already sent them in five stories. Too bad I was eager and sent them early!! (like a week before the calls open) fingers crossed they still consider them. UPDATE they got back to me... my stories are in.
Theme: Quiet Stories
Editor: Kel Coleman
June 1- June 15
Prompt - Freedom
Pay:8c a word
Word range: 1200 max
Simultaneous submissions? yes
Reprints? No 

Baffling Magazine is a quarterly online magazine of flash fiction. We love fantasy, science fiction & horror stories with a queer bent.
Submission Hints
We are looking for speculative stories that explore science fiction, fantasy, and horror with a queer bent. We want queer stories and we want trans stories and we want aro/ace stories. We want indefinable stories. We welcome weird, slipstream, and interstitial writing.
Lucy Westerna/Bloofer Lady
May 15- June 30
Editor: Tucker Christine
Pay: 5c a word
Word range: 1500 -5000
Simultaneous submissions? yes
Reprints? No 

What's your take on Miss Lucy? Innocent and pure? Promiscuous Tease? How about her time as the Bloofer Lady? You can romance us or scare us, just be sure to intrigue us.

Since its initial publication in 1897, Bram Stoker's Dracula has inspired countless authors to pick up the pen and re-imagine his characters in prequels, sequels, alternate settings, and more.

DBS Press is dedicated to continuing this tradition.

Our flagship journal, Dracula Beyond Stoker, will present the best new fiction based on Stoker's characters, locations and themes, and sometimes Stoker, himself.

Join us as we celebrate the legacy of a legend.
Submission Hints
We like stories that feel like they could be canon, but we also enjoy fun alternate takes and pastiche. Prequels, sequels, updates, divergent timelines - unleash your creative powers of darkness and show us something exciting .
Sample Rejection
None, I keep meaning to try this market, but fan fiction is not my jam. Still... might be fun to try.
Details
Three Ravens Press
Open for submissions: till July 1st
Editor: William Joesph Roberts & Philip K. Booker
Pay: Royalties (the last volume did pay back to authors)
Word range: 7000 -10000
Simultaneous submissions? Yes
Reprints? Yes
Description
After the success of the first two Trailer Park anthology, we've decided to bring it back next year for another go. Stories should be original creature feature, horror-comedy with the same feel as The Evil Dead, Army of Darkness, Shaun of the Dead, or Tucker and Dale vs. Evil. And of course, our heroes winning the day in all of their redneck glory.


Submission Hints
I interviewed William Joesph Roberts, and here is what he is looking for... "Tell me a fun story, take me on an adventure. I love cheezy B-rate, but there is a line. If you start leaning toward "Troma films" style C-rate, then it probably won't make the cut."

I had no idea what a "Troma film" was, so I looked it up. It refers to an American independent film production company called Troma Entertainment. They produce low-budget horror–comedy films, usually full of parody, gore and splatter.)
My Insights
This is an interesting imprint, and I did send a story in for the last call, but then withdrew it. I thought it had elements that were too similar to a previous story of mine. (isn't that a dark hole of anxiety to needlessly fall into?)
Ps. I did ask William Joesph Roberts how much the payouts were for the last volume. He didn't want me to disclose exact financials, but this submission call meets my minimum payout standards.
Write to monthly prompt
June 1- June 7
Prompt - Freedom
Editor: Roger Nokes
Pay: $25 a story
Word range: 1000 -2000
Simultaneous submissions? yes
Reprints? No 

Stone's Throw is the monthly online companion to Rock and a Hard Place Magazine, delivering shorter, sharper content on a regular basis in an electronic medium, before collecting all 12 stories for an annual print anthology.
Submission Hints
Freedom, in any sense, is rarely obtained without a struggle. From illness to interpersonal drama to all-out war, the object a person chooses freedom from sets the level of conflict encountered. And freedom itself, though touted in this country in a jingoistic sense, is much broader in ways we seek it than the American definition allows. We can seek freedom from any number of things—relationships, work environments, addiction, incarceration, even simply expectations. Help us celebrate this July in true RHP fashion, by sending us stories of characters engaged in personal bids for a freedom they desire. What happens when they get it? And can they ever truly be free?

Sample Rejection
I've never submitted to this market. I think my story A Midlife Cocktail would work here.
Details
Literary
Open for submissions: till Aug 1st
Editor: M.M Carrigan
Pay: $100
Word range: 500-1500
Simultaneous submissions? Yes
Reprints? No
Description
Taco Bell Quarterly is a literary magazine that explores the intersection of Art and Taco Bell. Our only guideline is that it must contain a Taco Bell reference. We publish art that explores, provokes, and tests the conventions of creative writing as it relates to Taco Bell. Whether or not you believe any of this is up to you, the creative writer.

We are looking for short stories, non-fiction, prose, essays, poetry, art, comics, flash, films, undefinable auras, experiments, and completely ordinary shit that will peak in the seventh issue of a literary magazine in a corner of the internet. You are, were, and always will be a Literary Writer. We are looking for innovative ways to lower the bar. We are looking for ways to degrade ourselves with flair. We are looking for universes that could be extremely traumatizing if the writers weren't cowards. We are looking for ways to address the nightmares more directly.

We are drawn to writing that is urgent. We are drawn to screams and fever dreams. We want to publish: the stuff that no one else gets, the stuff that speaks to the moment, the stuff that speaks to nothing at all, the stuff that is grilled and nacho stuft. Have fun. Make stuff. Fuck your Koch Perception Boxes. Send us your panorama shoeboxes. Run for the border so that we can dismantle the borders altogether.

We want to hear from everyone, especially queer writers, trans writers, writers of color, neurodiverse writers, disabled writers, non-literary writers, genre writers, not-even-writers and total outsiders. Simultaneously subbed? Previously pubbed? We have no rules. Shoehorn a bean burrito in it and send it. Taco Bell Quarterly loves you.
Submission Hints
It still sounds like you're joking, but okay. What are the guidelines?

Something that introduces us to inventive form, dynamic language, and strong voice. Or perhaps it does none of the above. We're not judgey and pretentious. We're the Taco Bell fucking Quarterly. We lean towards pieces that are queer and center their pain/joy in a Taco Bell.
My Insights
I sent in one story and got a rejection. It took MONTHS to hear back. I've just sent in another one, where I did indeed shoe horn in a Cheesy Gordita.
Details
Editor: Sean Clancy
Pay: 2 cents per word 

range: 2000-6000 

Simultaneous submissions?Yes
Reprints? No
** The website says open Summer 2023. Summer starts in June right? This is a hopeful post.
Description
How do you beat the name Planet Scumm? Plus, they have a retro 80's look to their website. This science fiction magazine is published by Spark & Fizz Books.
Submission Hints
"On Planet Scumm, we want to read stories that are different and unexpected. Stories that introduce new ideas, or that look at old ideas with a fresh perspective. 
They are looking for: Hard sci-fi, soft sci-fi, sci-fi that melts in your mouth-brain not your hand-brain. Speculative fiction, weird fiction, slipstream Basically anything that pleases Scummy, our megaphone-toting slime buddy, will be considered for entry to the interstellar archive aboard Scummy's saucer."
My Experience with Them
They actually were holding my story "A Deadful Friday the 13th" for consideration when I withdrew it after having it accepted by Creepy Pod. Very enjoyable to correspond with them. I've no luck since, but keep lobbing them stories.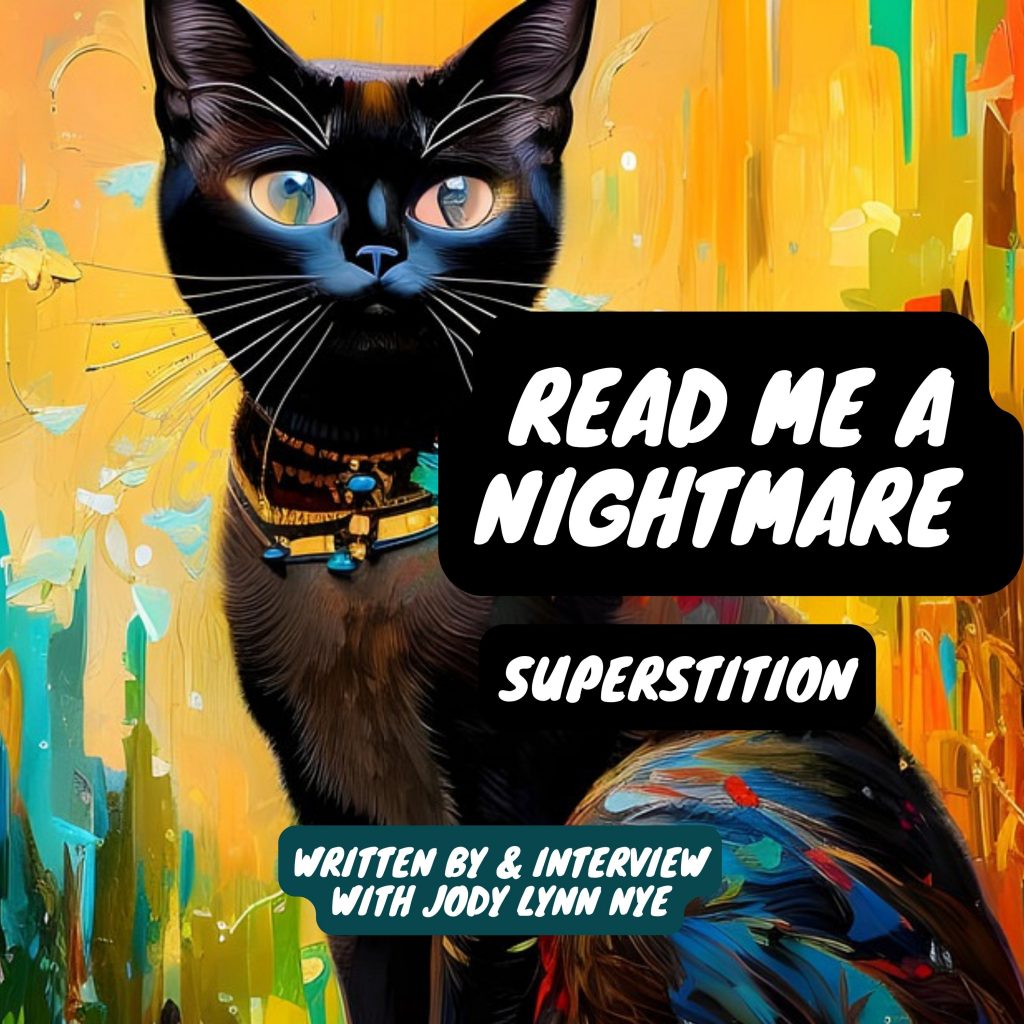 Jody Lynn Nye tells you how to win writers of the future.
The Dance
Open for submissions: till Aug 1st
Editor: Ira Nayman
Pay: Royalties
Word range: max 10,000 sweet spot 6000-7000
Simultaneous submissions? Yes
Reprints? No
Description
Dark Dragon Publishing is a small, independent Canadian publisher of the fantastic. We specialize in Science Fiction, Fantasy, Dark Fantasy, Occult, Paranormal and Historical Roman and Horror that sparks the imagination and can transport readers into realms only found in drean Though we are primarily a publisher of fiction for adults we will consider well written Young Adu fiction as well. We love stories that transport us on the back of the dragon to new worlds of wonder.
Submission Hints
How did you come to the point in life where you now find yourself? Two factors were likely in play: choice and chance.

The choices you make are clearly a factor in shaping your life. For example: a woman in one universe elopes with her high school sweetheart, but they are too young to make the marriage work and divorce at any early age; in a second universe, she marries him after they graduate from university and happily becomes a stay-at-home mom; in a third universe, she doesn't marry him and pursues a successful career. Making different choices about the same life goal can lead to very different lives..

It's also true, though, that chance, forces that are out of our control, shapes the choices that are available to us. This may be because of the choices of others which directly affect us, or it may because of the society into which we are born. For instance: a black man sleeps in his car in the drive-thru lane of a fast food restaurant. In one universe, two white cops are sent to deal with him; forty-five minutes later, one of them has shot him dead. In a second universe, one of the white cops and a psychiatrist are sent to deal with him; after a tense confrontation, he is arrested and his car impounded. In a third universe, the psychiatrist and a social worker droid are sent to deal with him; he is sent home to sleep it off and told he can pick up his impounded car the next day. The different outcomes are a product of chance, the different structures of the societies in which the main character finds himself. The Dance is an anthology of speculative fiction short stories that explores the way different circumstances or choices change the course of our lives. How does it do this? By showing readers the consequences of different circumstances or choices in different realities in the wider context of the multiverse..

Each story submitted to The Dance must contain three parts set in three different universes. The universes should be distinct (PRO TIP: if the only difference between them is that Charlie Brown was named Charlie White or Charlie Blue, that's not distinct enough), although they will likely contain many commonalities. Each story should explore how choice or chance affects the lives of characters and/or the world in which they live. (Bonus points if you can incorporate both chance and choice into your story.) Each story must have a speculative element, whether science fiction, fantasy, horror or some other fantastical genre.
My Insights
Ira Nayman was the editor of Amazing Magazine. Even though I swore off royalties as payment after getting nothing from a few calls, his name inspired me to submit. I got a rejection letter back quickly. And it was a tad harsh. I tried to shoehorn in a trunk story instead of writing fresh. If I try again, I will make sure I follow the prompt precisely. Here is the letter:

"Thank you for submitting "xxx" to THE DANCE. Unfortunately, it does not meet the criteria for the anthology, so I am going to have to reject it.

The call for submissions clearly states that each story must take place in three universes. As far as I can tell, yours does not.

Furthermore, while your main character does have a choice, both of her alternatives are more or less equally awful. There really isn't much difference between them. But the anthology is supposed to be how different choices lead to different outcomes. I feel that your story does not fulfill this part of the call, either. I wish you all the best with the story and your writing career,
GRAVEYARD BOOTS
Open for submissions: till Aug 31
Editor: Jonathan Lambert
Pay: 1/2 a cent per word
Word range: 2500- 5,500
Simultaneous submissions? Yes
Reprints? No
Description
The Old West. Lawless. Filthy. Challenges were numerous. Justice was haphazard. One could die from a gunshot, a snakebite, a disease, or any number of reasons. It was not a place for the weak of heart. And that was just the wild west all by itself. For "Graveyard Boots," we seek stories that add creatures, gunslingers, ghouls, ill omens, bad luck, evil minds, monsters and more to the already desolate landscape and ghost towns. Yet there was still humor back in those days of yore, and with "Graveyard Boots," stories with humor will give you a leg up.
Submission Hints
Here are a couple of tips to put your story in better position to be accepted. 1. Fit the theme. Old West. Horror. Of course, Jolly Horror Press loves humor. 2. Be within our word count guidelines (for "Graveyard Boots", 2500 to 5500) or query us for shorter/longer. 3. No matter how good your story is, if it hasn't been edited, there is a big chance we won't accept it. In the past, we've accepted stories that needed a lot of editing work, but it took so much effort to make them presentable. We aren't doing that anymore. If within a page or two of reading the story we find a bunch of editing issues, it's going to be rejected. 4. Be unique. No matter what the theme of the anthology is, you should always be unique. If it's a stalker anthology for example, and your ex or some guy you work with is your stalker, it's trite. If your grandma is stalking your fiancée, well, that's unique. 5. At Jolly Horror Press, we prefer subtle horror. We generally don't like gruesome and overly bloody stuff. If someone is getting hacked to bits in your story, it's probably not for us.
My Insights
I've had two stories published by Jolly Horror Press, and IMO they are my favorite publishers in the horror genre. Jonathan Lambert rejected the first three stories I sent him, but he encouraged me to keep trying and gave me a few hints on how to make my stories work for his anthologies. He bought "Inked" for Accursed. Autumn Miller recently came onboard as a First Reader for Jolly Horror and she is fantastic to work with. Instead of rejecting my last story outright, she told me it was "almost" there and encourage me to rewrite the ending, which then led to another acceptance. You can hear "The Golden Falcon"performed by one of the best voiced in the business along with an EXCLUSIVE interview with Jonathan with some amazing hints to help you sell Jolly Horror your story.
Editor: Eirik Gumeny

until June 30th
Pay: 3 cents per word
Word range: up to-10000, 2-6K sweet spot
Simultaneous submissions? Yes 

Reprints? yes
Description
For Open All Night, I want horror and fantasy (and all and any assorted sub- and cross-genres) based around the theme of "open all night." While not strictly necessary, I'll definitely be looking for retail and service industry-based stories. Give me graveyard shifts, overnight inventories gone bad, and haunted diners, shit so sordid and spooky that even the most seasoned of waitresses can't handle what's happening.

No nonfiction here, but if you want to deviate from the above genres, a little or a lot, that's cool with me. I'm never going to turn down Clerks set in the commissary of a spaceship.
Submission Hints
pulp, bizarro, and transgressive writing are all a-okay; anything that could be a right-wing talking point is emphatically not

Eirik is also looking for subs for his anthology Greater Than His Nature I'm looking for short stories based around the theme of "mad science." Cackling Victorian scientists, giant atomic monsters, and Cronenbergian body horror are all fair game. I'm even open to the right piece of nonfiction for this one.
Insights
This looks like such a great new market. I contacted the editor, because I would love to send him something from my sci-fi space trucker world. This was Eirik Gumeny's answer to my question if he would take sci-fi: "I would love to see more humor! My first book series was sci-fi/comedy so I'm always looking for something that falls into that category. And thank you for promoting! I'm open to a lot of variation around the themes; I want to be surprised." Update - he rejected one of my subs, but the other appears to still be in play.

Details
Editor: Rebecca Treasure
June FLASH FICTION
Theme: BRAIN OF GLASS / or HEART OF WOOD
Open: June 7- June 30
Pay: 8 cents per word
Word range: up to 1000
Simultaneous submissions? No
Reprints? No
Description
Apex Magazine focuses on dark and spectacular science fiction, fantasy and horror. Publishing bi-monthly, it used to be called Apex Digest and has been nominated for several awards. It went on hiatus for a while, but is back in business and accepting submissions.
Submission Hints
Apex Magazine is an online zine of fantastical fiction. We publish short stories filled with marrow and passion, works that are twisted, strange, and beautiful. Creations where secret places and dreams are put on display. We publish in two forms: an every-other-month eBook issue and a gradual release of an entire issue online over a two-month period. Along with the genre short fiction, there are interviews with authors and nonfiction essays about current issues. Additionally, we produce a monthly podcast of narrated original short fiction."
Insight
I took a flash fiction class with Rebecca and it was outstanding. Learn more about the flash fiction editor at APEX.
Details
Managing Editor: Tacoma Tomilson 

Flash Fiction Prompt
OPEN June 1 -14
Pay: 5 cents per word

Word range: under 1,000

Simultaneous submissions? No 

Reprints? No

Description
Every month Apparition Lit holds a flash fiction contest and buys a story based on their prompt.

The overall theme for the year is REALITY SHOW MADNESS.
This month they are looking for stories in the vein of House Hunters/Love it or List It/Extreme Home Makeovers/Flippers

Submission Hints
Send us stories with enough emotional heft to break a heart, with prose that's as clear and delicious as broth. We love proactive characters and settings that feel lived in and real enough to touch. Stories with style, stories with emotion, stories with character.
Insight
I keep trying every month. No luck. I do promote cheesy reality shows for a living. Let's see if my background will help me finally break into this market.
Last month, I got another personal rejection. They seem to response to my cute sidekick characters.
Editor: Brandon Applegate
Open for submissions: July 1-15 (early listing)
Pay:5c a word
Word range: 1500-3000
Simultaneous submissions? NO
Reprints? yes

ANON submissions.
Description
Take a trope that's well-worn, overused, predictable, tough to swallow, and scare the hell out of us with it. Turn it on its head, or make it bizarre enough to still surprise. Really take some time to understand why your chosen trope often fails and how you can make it into a successful (read: scary, surprising, weird, shocking, heartwrenching, maybe even funny) horror story.
Submission Hints
There are plenty of tropes we'd like to see rot in their graves, but they keep coming back from the dead. In this book, horror's most devious minds subvert, reclaim, and double down on what you know too well, giving even the most done-to-death tropes new life. From alien abductions and werewolves to creepy dolls and Lover's Lane killers, these tropes claw their way back from the grave to take their rightful place in your nightmares.
My Insights
No luck. I've sent him a few stories.
Climate Justice Magazine
Open for submissions: closes June 30th
Pay:$500-$300 (depends)
Word range: 500-2000
Simultaneous submissions? ?
Reprints? ?
Description
Inspired by Janelle Monáe, Octavia E. Butler, and Ursula K. Le Guin, we're looking for short climate fiction stories that spark imaginative visions of the future. Particularly, we want to see writing that is largely speculative in nature but scientifically grounded. In the midst of our climate crisis reshaping the way people live, our fall 2023 issue focuses on the question, Where do we find/how do we create home in the future? As such, we are interested in stories that speak to our intersectional lived experiences in the context of climate change and how these might play out, evolve, or even completely transform in your visionary future world. Stories can be utopian and apocalyptic or somewhere in between. We can't wait to see what you submit!
Submission Hints
We want: clear, direct narratives or case studies with strong points of view and analysis aimed at our audience of social movement organizers, activists, nonprofit leaders and researchers, and foundation officers. We especially want: articles and pitches covering one or more of our four justice areas—economic, racial, climate, and health justice—as well as leadership, management, and philanthropy. If your article or pitch is a perfect fit for one of current newsletters—Health Justice, Race + Power, Economic Democracy, Climate Justice, and Leadership—please state that in your message.
My Insights
I wrote a fresh weird story about a future works that is eco-friendly, but woman are fleeing it to live on planet plevour.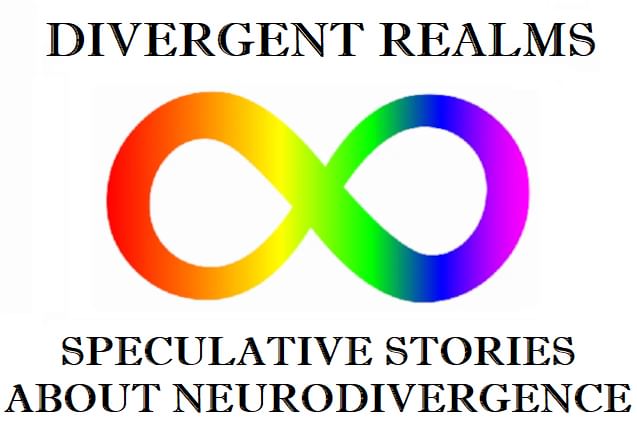 Divergent Realms
Editor: Riley Odell
Open for submissions:June 1- August 31
Pay:6c a word
Word range: 2000-5000
Simultaneous submissions? NO
Reprints? NO
Description
"Are you neurodivergent? If so, this is a call for you.

Divergent Realms is a speculative fiction anthology about neurodivergent characters, written by neurodivergent writers.

Fantasy, sci-fi, horror, and subgenres thereof will all be considered, but keep it PG-13. Violence and swearing and the like should be kept to a minimum and should only be included if you feel like they're necessary to the story.
Submission Hints
To submit, you must be neurodivergent, and your story must feature neurodivergence in a significant way. If you're confused about the term "neurodivergent" or whether it applies to you, it is a word used to describe people whose brains operate differently from what is considered "typical."

Types of neurodivergence include autism, ADHD, bipolar disorder, obsessive compulsive disorder, dyslexia, down syndrome, PTSD, anxiety disorders, traumatic brain injuries, and MANY MORE. I can't possibly list everything that might qualify—if you think you fit, let me know why in your cover letter. ALL forms of neurodivergence will be accepted.

I am not accepting reprints, simultaneous submissions, or multiple submissions. Please send stories as a .doc or .docx attachment to divergentrealmsanthology@gmail.com. Stories should be in standard manuscript format as shown in this link: https://www.shunn.net/format/story/ In the body of your email, include a cover letter with a brief bio and description of how neurodivergence applies to you. You do not need to send proof of a diagnosis. Self-diagnosis is perfectly acceptable. PLEASE NOTE that any submissions lacking a cover letter will be ignored. Finally, I hate that I should even have to say this, but "brains operating differently from what is considered "typical"" does NOT include artificial intelligence. Human writing only. I have no qualms with the use of ChatGPT as a brainstorming or editing tool, but if you're thinking you can win an easy acceptance by simply entering a prompt and sending me the output, then I hate to break it to you, but that isn't how it works in this field. Please do not waste your time or mine."
My Insights
Riley Odell contacted me through my email. "I love the monthly list of open calls you feature on your website." I am always happy to help spread the work about open calls as long as they are no fee and have some sort of pay.
Contact me at angeliqueauthor@fawns.ca
I don't think this call has a website, so I've included all submission info here.
French Press
Editors: Kayleigh Marie Edwards, Stephen Kozeniewski, and Wile E. Young
Open for submissions: till July 1st
Pay: 3 cents per word
Word range: 2500- 6000
Simultaneous submissions? Yes
Reprints? No
Description
Theme: A horror story about ghosts in a world where ghosts are a normal, everyday occurance

What if ghosts were real? What if they were a part of everyday life? What if they were, in fact, kind of banal? Could you still tell a horror story about them?

We like to think so. In fact, we wrote an entire novel about it. And now we're inviting all of you to scare our pants off with your short stories set in the world of THE PERFECTLY FINE HOUSE.
Submission Hints
Stories must be reasonably classified as horror. Elements of other genres (i.e. dark fantasy, thriller, erotica, etc.) are fine, but explicit pornography and proselytizing religious tracts will not be accepted.–

All stories must take place in the world of THE PERFECTLY FINE HOUSE. This is an alternate reality where the following rules apply:

1. Ghosts are real.

2. Everything that dies, animal or human, leaves behind a ghost which persists eternally. Yes, that means a character could chill out with Julius Caesar and Jimi Hendrix if so desired.

3. Everyone can see ghosts and knows ghosts are real. 4. Only a total crackpot along the lines of a flat earth conspiracy theorist or anti-vaxxer in our own reality would deny the reality of an afterlife.

5. To not see ghosts would be considered a handicap akin to blindness, a lack of sixth sense.

6. Those are the basic, unbreakable rules for this anthology. But for more information on this world, you can read THE PERFECTLY FINE HOUSE.
I have a character "Alma" a forensic scientist who talks to ghosts. Maybe this is an opportunity to expand her world?
Details
Anthology:
West Mesa Press Anthology
Editor: Robert Allen Lupton
open June 1-July 31sth
Pay: $10
Word range: 4000-5000
Simultaneous submissions? Yes
Reprints? No
Description
We're looking for stories that fit the anthology title. Submissions must feature a witch, wizard, warlock, two of those, or even all three. Horror, humor, fantasy, science fiction, or even some entertaining, but bizarre mashup of genres that we haven't considered. Your characters may be young or old and the time frame may be from the dawn of mankind to the far future.
Submission Hints
THINGS TO AVOID: Don't hurt or abuse any pets. Profanity is fine, even by children. Kids curse, just not in front of adults, at least, not the clever ones and aren't witches, wizards and warlocks supposed to be clever. Check your politics and religion at the door. No extreme erotica or violence.
Robert Allen Lupton contacted me directly through my Author page on Facebook...
https://www.facebook.com/amfawns
I'm thrilled to help. If anyone else wants me to post their calls... you can either email me at angeliqueauthor@fawns.ca or through my Facebook messenger.
OPEN March 1st - Sept 1st
Editor: Joshua Fagan & Ai Jiang

8c a word

Word range: max 1200

Simultaneous submissions? Yes

Reprints? No
Description
Orion's Belt is a literary speculative-fiction online magazine. We specialize in the strange and poignant and awe-inspiring, stories that have a cosmic scale and intimate personal stakes. Currently, we publish fiction only, one story per month. All stories must be 1200 words or less.

Speculative fiction for us encompasses a wide range of fiction that includes non-realist elements. While we focus on science-fiction and fantasy, we're open to slipstream, horror, magic realism, myth retellings, surrealism, superhero stories, and all other fantastical genres and subgenres.

The "literary" qualifier simply means we like stories focusing on internal and interpersonal conflicts. Don't give us people saving the world unless you can make us care about the people doing the saving. It also means we want stories that are sharply, intelligently written. We highly prize the craft of writing. This doesn't mean you have to be Faulkner or Shakespeare, and it certainly doesn't mean we want stories peppered with purple prose and thesaurus-words. It does mean that we care as much about form as we do about content. How a story is told is as important to us as what it is about.

Speculative fiction gives us the opportunity to imagine other worlds, but we can also use it to help us better understand our own little blue marble floating through the depths of space.

We follow in the tradition of science-fiction pioneer Darko Suvin and his concept of "cognitive estrangement," in which the strangeness of different worlds provides readers with a lens through which to observe the strangeness in our own worlds. This is more than mere allegory. It's an awakening to a higher level of awareness. In our view, the best speculative fiction does more than offer escapism. It facilitates a better understanding of the self and the other.
Submission Hints
All stories must contain significant speculative elements. This does not mean all sci-fi stories must have lasers and rockets. It just means a non-speculative story doesn't become speculative if you include a single line clarifying the story takes place on Mars.
My Insight
Ai Jiang (recent Nebula finalist) is an editor here... learn more about her in my exclusive interview. Also, check Horrortree.com on March 31st for a new interview about Jiang's recent Nebula finalist placing!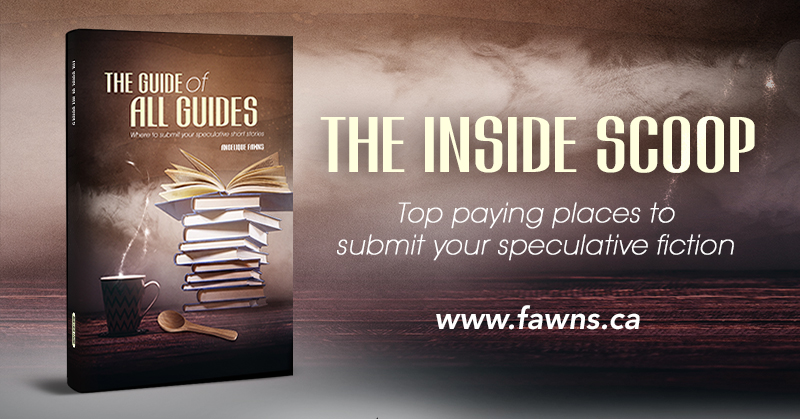 Some of the information below can be found in The Guide of all Guides. Get the complete book here 99c