Recommenced Reads & Cool Resources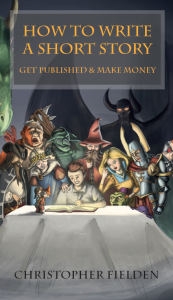 Christopher Fielden is an interesting resource for writers. He's written a book (same vein as mine) about selling short stories, but also has a whole whack of other fun stuff on his website! 
Angeline Trevena is a fellow horrortree.com contributor and a world-building expert! She has several addictive fantasy series and 3 guides to world-building available.