If you are looking for your next beach read...
My list of the best thrillers on the market. With a bit of my own observations. No spoilers! I promise…
HINT! CLICK ON PICTURE TO BE TAKEN DIRECTLY TO SUBMISSION GUIDELINES FOR EACH MARKET.
Details
Anthology:
Dark Matter Magazine
Editor: Alex Woodroe
open June 1-July 15th
Pay: 8c a word
Word range: 2000-4000
Simultaneous submissions? Yes
Reprints? No
Description
I've been referring to this anthology as "the next season of Black Mirror that never got aired" and that's exactly what I'm looking for--dark sci-fi with an emphasis on exploring our connection with technology and one another through speculative concepts and backdrops.

I want every piece to look at some aspect of our lives through a "what if" lens and only lean on science as much as strictly necessary to show those human experiences. Think about that Twilight Zone episode, "The Lonely", where an inmate serving time on an asteroid receives a synthetic companion. We don't need to know a thing about the propulsion of the ship or the makings of the AI in order to be struck by the emotional impact of the story.

Focus on showing your concept and character on page one, and use the social, environmental, political, and philosophical absurdities around us as your launch-pad. Ask questions about life, the universe, and everything. Avoid providing answers.
Submission Hints
Want: near-Future or alt-present; concept-forward; characters that feel real; dark and ominous moods; and stories with a philosophy. A sense of humor is also welcome, especially if it's wry and clever. The speculative element can be slight (i.e. marginally improving upon current technologies) if the consequences of that change are significant. You can surprise me with a retrofuturism or cli-fi or whatever else piece, if it fits into the greater ethos.

Hard-ish sell: far-future; outer space; supernatural.

Absolutely not: secondary worlds; hard sci-fi; pure comedy science fiction; and stories without a speculative element. Nothing using existing fiction canon like Lovecraft or Doctor Who.

Regarding form: I enjoy weird and experimental things, and I will absolutely consider lyrical works, a script, or whatever else you come up with, if the narrative is clear and fits the theme. Your work will be judged on the story, so make sure the story is accessible through the form. Keep in mind that the acceptance rate for prose poetry and second person present POV will be low, as I'm only likely to select one such work for the anthology, if any.
My Insights
I've submitted to this press a couple of times, and a couple of writers in the Dreamcasters writing group are involved with them as first readers... They are great to deal with. (At least as far as sending out their rejections in good time, lol. I haven't been accepted to any of their projects. YET. ) One of my rejections: "Thank you for allowing us to read "Invasive Species." Unfortunately, the story doesn't fit our needs at the moment. We wish you success in finding the right outlet for your work."

The submission portal is OPEN -- I sent in my piece "The Emotives of Wasp-76b"

Alex Woodrow is the editor and Holley Cornetto interviewed him-- have a read.
Details
Managing Editor: Tacoma Tomilson 

June Flash Fiction Prompt
OPEN JUNE 1 -14
Pay: 5 cents per word

Word range: under 1,000

Simultaneous submissions? No 

Reprints? No

Description
Every month Apparition Lit holds a flash fiction contest and buys a story based on a photo.

<--- This is the photo for June.

Speculative fiction is weird, almost unclassifiable. It's fantasy, sci-fi, horror, and literary. We want it all. Send us your strange, misshapen stories.
Submission Hints
Send us stories with enough emotional heft to break a heart, with prose that's as clear and delicious as broth. We love proactive characters and settings that feel lived in and real enough to touch. Stories with style, stories with emotion, stories with character.
Sample Rejection and Insight
I sent in a story for their OMEN theme this month and am trying to come up with a story for the pic here.
Details
A Compendium of Eldritch Hummer
Open for submissions: till June 30th
Editor: ?
Pay: 4 cents per word
Word range: 4500 max
Simultaneous submissions? Yes
Reprints? No
Description
"Comedy and horror are opposite sides of the same coin." Robert Bloch
There is a long history of blending comedy and horror, two genres which shouldn't work together, but movies from Beetlejuice to Cabin in the Woods show that they can. Both genres evoke visceral, physical reactions. Horror generates fear and dread. Our hearts race. The stress rises and we feel the need for a release, to scream. Humor generates similar physical reactions, but the release comes in the form of laughter. When done well, the feelings don't leave us when the story is finished, they stay with us.
And this is what we want from you. Make us laugh. Make us cry. Reduce us to maddened, mindless, lumps of goo.
Make us long for that release, whether it be in the form of laughter or shrieking in dread.
In Eldritch Embraces: Putting the Love Back in Lovecraft we were looking stories which combined the elements of the Cthulhu Mythos and romance. This time around we want you to mix humor with your favorite Mythos elements.
Submission Hints
What We Want:
Finely crafted works of Dark Speculative fiction which combine humor and something from the Cthulhu Mythos. The humor can be light or dark, subtle or over the top. We want the laughter but we also want that sense of helplessness and dread that comes with a good Lovecraftian tale.

While not strictly necessary, it would certainly be helpful to have a strong Mythos knowledge base. Read the originals, but also read recent works which put a new spin on the material. To get an example of what we have published in the past, feel free to pick up one of our previous anthologies, particularly Eldritch Embraces: Putting the Love Back in Lovecraft.

What We Don't Want:
While we may love the Elder Gods and the Great Old Ones and their places in the cosmos, the way Lovecraft dealt with actual people was unacceptable. We do not want racism, xenophobia, sexism, homophobia, transphobia, classism, etc. We're like Ferris, we don't believe in isms. And we don't want them in our anthologies.

On a similar topic, we also do not want cruelty to animals, nor anything which implies sex with minors. Consensual sex is ok, if germane to the story. We are fine with gore, so long as it is not used as a replacement for plot. Please, no tentacle porn.

All stories must be original works which you retain the rights to. Fan Fiction, Slash Fiction, and any other material containing characters or setting which you did not create are not acceptable for this publication.
We don't like being sued.
My Insights
New market for me
Details
Anthology:
West Mesa Press Anthology
Editor: Robert Allen Lupton
open June 1-July 15th
Pay: $5
Word range: 1500-4000
Simultaneous submissions? Yes
Reprints? No
Description
Tired of verifying that you're a human online? Sick of dealing with automated protocols rather than talking to real people when you call for service? Worn out by having to give your personal information to make a purchase?

Maybe the machines (robots, computer programs, etc.) are taking over.) Send us your story about raging against the machines, surviving attacks on your privacy, navigating the deliberately confusing systems out there, or dealing with the trials and tribulations of ever advancing technology.

Only the other day, in a national fast food restaurant, there was a sign in the lobby that orders weren't taken in person, you had to enter them on a kiosk. In a national department store, standing in front of the clerks, people are required to identify themselves as human. Has your robotic vacuum been watching you? WE'RE NOT ROBOTS AND WE AREN'T GOING TO TAKE IT ANYMORE!
Submission Hints
Use your imagination and interpret the call as broadly as possible. Just be careful, because you know that THEY'RE watching everything you type.

They are accepting any genre except erotica. Science Fiction, Romance, Fantasy, Horror, Urban, Mystery, Adventure, Cyberpunk, and even western, if you can figure that out.

Rated G with violence and mild profanity permitted, but don't go splatterpunk. No child abuse, no rape, and don't kill or injure any animals. If you hurt a dog in your story, well, we have your address and are on good terms with the internet robot overlord.
Robert Allen Lupton contacted me directly through my Author page on Facebook...
https://www.facebook.com/amfawns
I'm thrilled to help. If anyone else wants me to post their calls... you can either email me at angeliqueauthor@fawns.ca or through my Facebook messenger.
Editors: David & Christine
May 1 -July 31

Pay: 6 cents per word
Word range: 3500--7000
Simultaneous submissions? Yes 

Reprints? No
Description
THE FIENDS IN THE FURROWS III: MORE TALES OF FOLK HORROR is a collection of short stories of Folk Horror, honoring its rich and atmospheric traditions.
Fans of Folk Horror will find herein more terrifying tales of rural isolation, urban alienation, suburban superstition, pastoral paranoia, as well as mindless and monstrous ritual that epitomize the atmospheric dread of this fascinating and developing subgenre.
Folk Horror continues to haunt the horror world with visions of terror bound up in twisted morality forged in isolation within unforgiving landscapes that summon forth great evils at the fervent hands of human beings held captive by forces they can neither entirely comprehend nor fully control.
Submission Hints
To Nosetouch Press, it is an artistic understanding that sometimes the best things are found in unexpected places. We look in the margins as readily as we pay attention to them, and try to find the newest, most exciting authors currently out there. The Nose Knows is the promise of Nosetouch Press, that we're following our noses to find the best fiction authors can produce, for readers who yearn for a satisfying reading experience. Look for the asterisk, and know that we're looking out for you, whether you're an up-and-coming author or a discerning reader of fiction.
UPDATE
I did send a story to them in 2020 and received a rejection from David T. Neal. Shafted... a story about my leech man. Almost no one wants to buy a leech story. For this third edition I sent in my story about my supernatural chicken. So far no one wants to buy that story either. But I think it is one of my best, so I keep throwing it out there.
Anthology: The Librarian
Editor: Todd Saunders
Open May 1-June 30th
Pay: 8 cents per word 

word range: 1,000-3,500 

Simultaneous submissions?No
Reprints? No

Description
Theme: The Librarian
The Librarian travels the multiverse (along the timeline - past through the future - and across planetary systems and universes) helping out people, societies, and those in need, with their questions, problems, and research (as librarians do). Looking for positive, hopeful stories with positive endings, and narratives that celebrate librarians.

In the interest of assembling the book as a coherent whole, here are some guidelines concerning The Librarian as a character (not hard and fast rules as such, but helpful suggestions):

1. The Librarian is always a force for good, for knowledge and learning, and for science.

2. When visiting a particular location in the timeline, planet, or alien culture, The Librarian has the ability to appear as that culture's conception of their idealized 'librarian'. Though sometimes they may choose to appear in a contrary or different form for reasons of their own. Therefore The Librarian may be a him, her, it, they, xer, sentient rock, etc... Author's choice.

3. The Librarian can appear under many guises but they are always helpful, cheery, and maybe they have a bit of good natured snark/sense of humor about who they are. They might even help people pay their overdue library fines if the situation warrants.

4. The Librarian might carry a well-worn satchel (or cultural equivalent) which always contains just the book/media object/microfilm/quantum bio-crystal chip needed at that given time (think D&D Bag of Holding) though (idea credit - Cameron E. Quinn) perhaps the satchel is sentient (AI, magical, etc...), has its own sense of humor, and might communicate by giving the Librarian a different research resource just for fun or to be annoying/smarmy.

5. Stories can concern global events or be about one person interacting with The Librarian.

6. All stories should have a positive ending. This is to be an anthology of hope and knowledge.

Authors may explore any genre with their stories and we encourage a wide variety of ideas and interpretations.
Submission Hints
Todd appears to be a good responsive editor. I interviewed him for Horrortree. For the inside scoop, read the article.
Correspondence from Saunders
I sent in a story for his first call, and was impressed he bothered to get back to me with this. (which is also why I interviewed him.)

One quick note - judging by a brief summary reading, you may have confused Spiritualism (communicating with the dead, seances, ouija boards etc..) with Spirituality (religion). From the submission page (http://aanpress.com/submissions.html) I am looking for stories that combine elements of both Spiritualism and Science Fiction/Steampunk SF. No fantasy stories, no standalone ghost stories, no SF without aspects of Spiritualism.
Details
Anthology:
Dangerous Waters: Deadly Women of the Sea
Editor: Julia C. Lewis
open June 1-30th
Pay: 8 cents per word
Word range: 500-3500
Simultaneous submissions? No
Reprints? No
Description
We're looking for horror or dark fantasy stories, poems, and drabbles about malevolent mermaids, sinister sirens, scary selkies, spirits, and other deadly and dangerous women of the sea. Stories including the ocean or sea are the focus of the anthology, but we will consider stories involving rivers as well.

Brigids Gate Press, an indie press established in 2021, believes in the power of STORY. We seek to be a forge where new and established talents are refined and developed, and their stories shaped and tempered into beautiful, dark, mysterious, and thrilling tales that will delight readers. Above all, we seek to do our utmost to help and encourage writers on their journeys.
Submission Hints
No explicit sexual content, no racism or anti-LGBTQIA+, animal cruelty, extreme horror, or violence just for violence's sake. No reprints.
Sample Rejection
I tried to send my mermaid story in early... and got this.

Hi, thanks for submitting your story. Right now, that particular submission call is closed. It will open on June 1st and runs till June 30th. Please submit your story during the open call period.
I resubmitted my Mermaid story but really darkened it up. She "almost" murders someone, lol.
Details
Three Ravens Press
Open for submissions: till July 1st
Editor: William Joesph Roberts
Pay: Royalties (the last volume did pay back to authors)
Word range: 7000 -10000
Simultaneous submissions? Yes
Reprints? Yes
Description
After the success of the first Trailer Park anthology, we've decided to bring it back next year for another go. Stories should be original creature feature, horror-comedy with the same feel as The Evil Dead, Army of Darkness, Shaun of the Dead, or Tucker and Dale vs. Evil. And of course, our heroes winning the day in all of their redneck glory.


Submission Hints
I interviewed William Joesph Roberts, and here is what he is looking for... "Tell me a fun story, take me on an adventure. I love cheezy B-rate, but there is a line. If you start leaning toward "Troma films" style C-rate, then it probably won't make the cut."

I had no idea what a "Troma film" was, so I looked it up. It refers to an American independent film production company called Troma Entertainment. They produce low-budget horror–comedy films, usually full of parody, gore and splatter.)
My Insights
I sent in my leech man story, and the love interest lives in a trailer park called "The Lazy Beaver." fingers crossed....

Ps. I did ask William Joesph Roberts how much the payouts were for the last volume. He didn't want me to disclose exact financials, but this submission call meets my minimum payout standards.
Details
Inkd Pub
Open for submissions: June 1-Aug 31
Editor: Robyn Huss
Pay: 5-8 cents per word
Word range: 7000 max
Simultaneous submissions? No
Reprints? No
Description
Theme: Hidden Villains Arise – Bold, imaginative fantasy, horror, and sci-fi sculpted to thrill and entertain readers with the bizarre or delve into the shadows. Arise – appear, emerge, come to light, surface, befall, ensue, stand up, transpire, etc. Express yourself as the theme moves you. There is no restriction as to how you incorporate the theme into your story as long as the genre falls within Sci-Fi, Horror, or Fantasy. We encourage you to weave the theme into an engaging story with well-developed characters and deep emotion. Stories that contain infanticide, rape, or gratuitous gore will not be accepted.
Submission Hints
This is a new press and Hidden Villains is their first anthology. They have a good headliner. "New York Times and USA Today bestselling author Jody Lynn Nye has allowed us to include a wonderful short story in the upcoming anthology. The Fiber of Being will be our lead story and we can't wait for you to read it."
My Insights
Nothing here yet! But can we talk about how gorgeous this cover art is?
Details
Many themes
Editors: John and Joe

June 1-August 15
Pay:8c a word

Word range:500-1500

Simultaneous submissions? yes

Reprints? No
Description
There will be four to five themes. Please only write one story per theme. You may submit stories for more than one theme, but please submit all your stories at one time in the same email.

Themes:
When We Were Getting High
Oasis. The Chronic. 90s. That kid in HS that dropped acid every morning before school.

My Last Trick 'r Treat You're 12 or 13 out trick-or-treating with your pals, having the time of your life–and somewhere in the back of your mind you knew this was probably the last night of your childhood. Make it spooky.

Body Grotesquerie "Your body is like a charcuterie board for worms and maggots." -Something I think I read on social media.

Ominous Visitors From Deep Space Everyone knows that aliens love 80s slashers, so they emulate them when they land in your backyard. It's like with kids and violent video games and movies; except for real.

Out in the Fields, Forests, and Lakes Out here in the fields, we fought for our meals. Cabins by the lake. Hikes. Farm fields and rows of corn for miles.
Submission Hints
From my research it looks like Cemetery Gates is run by two fellows who write horror themselves.
Insight
I have sent them a couple stories. Once they closed submissions early (filled up the anthology)... so I missed out. The second time I got this letter.
Hey Angelique, Thanks for sending in your story, unfortunately we're going to pass on it for the anthology. Best wishes. -- Joe Sullivan
Details
CRIME FICTION JOURNAL
Open for submissions: ONGOING
Editor: Tim Hennessy
Pay:$50
Word range:1500-7500
Simultaneous submissions? Yes
Reprints? Yes $25
Description
Tough is a crime fiction journal publishing short stories and self-contained novel excerpts of between 1500 words and 7500 words, and occasional book reviews and essays of 1500 words or fewer. We are particularly interested in stories with rural settings. We are a crime journal.
Submission Hints
They adamantly only take submission through Submittable and it better be in the RTF format.

Tough publishes three times per month on Mondays, for which we pay a flat rate per story, book review or essay (as of contract date January 23rd, 2021, that rate is $50) --we don't take poems--in exhange for first world serial rights to publish the submission on the website and one-time anthology rights. Query toughcrime@gmail.com for details or to pitch reviews, essays and reprints. Fiction need not be queried.
My Insights
I sent a story to them through Submittable - This One Time At Band Camp - I am trying to write more crime/mystery and hope to develop enough skill to try a novel.

When I withdrew this story to work on it a bit more the fiction editor sent me a note... "You can resubmit the story anytime you feel it is ready. "
I am always thrilled when an editor actually takes the time to send a personal note.

The Tough website also has a great list of crime publishers if you are interested in this genre.
Details
From Perpetual Motion Machine
Open for submissions: Aug 1st deadline
Editor: Lori Michelle & Max Booth III
Pay: 3 cents per word
Word range: 3500 max
Simultaneous submissions? Yes
Reprints? No
Description
Dark Moon Digest, the quarterly magazine published by Perpetual Motion Machine, is now open for submissions to our special annual young adult edition titled Night Frights. We want to introduce young minds to the fabulous world of horror fiction.
Submission Hints
What we want: the same awesome stories that we use for our quarterly magazine. We want stories with complex characters and new ideas. Scare us. But also, inspire young readers into a lifelong obsession with the genre. Cool it on the profanities, no overly graphic sexual situations, etc. Consider the following scenario: we are selling books at a local county fair. A family approaches with their kids (9 and 11 years old, maybe). One of the parents asks, "Is this okay for my kid?" We want to be able to confidently answer, "Yes," without going through a long interrogation of what they're allowed to read and watch at home. If this seems like a very specific scenario, that's because it's something we've lived through more times than we can count, as we sell books at many local fairs.
My Insights
I have two stories with them right now. One I sent in 7 month ago through Submittable and I have not heard back from them yet. It was in response to their Perpetual Flash Fiction call.

Then I sent in another story on April 17th of this year for Dark Moon Digest. (My werewolf story) I have not heard anything yet.

This is what the submittable response is... "Thank you for your submission. We will get back to you as soon as we've made a decision. Please do not email us about the story's status for at least 120 days. Hopefully you won't have to wait that long, though."
like this list? NEWLY UPDATED FOR 2022!
Details
Tales from the Ruins: A Post-Apocalyptic Anthology
Open for submissions: till July 31st
Editor: Cameron Trost
Pay:20 Euros
Word range:5000-10,000
Simultaneous submissions? Yes
Reprints? Yes 5 Euros
Description
We're looking for tales of survival in a post-apocalyptic world. There are no specific thematic guidelines and we're open to submissions featuring sci-fi elements, but at the heart of your story must be a human struggle. Action and adventure is great, but more importantly, we want to feel for the protagonists. Make us walk in their tattered shoes and go through their struggles with them. Lean towards mystery rather than information overload. The nature of the apocalypse is secondary. The key is your story. Drop us straight in and leave hints so the reader can put the pieces of the puzzle together while the adventure progresses.
Submission Hints
Black Beacon Books is an independent publisher founded by author and anthologist, Cameron Trost. It began in Australia in 2013 and is now based in Brittany. We publish gripping and intriguing fiction that falls into the genres of mystery, suspense, post-apocalyptic, psychological horror, and folk horror. We like our tales quirky, atmospheric, and thought-provoking. Why the name? There are many tropes and symbols used in fiction of a dark and mysterious nature. Amongst them, we have keys, mirrors, telescopes, treasure chests, secret passages, graveyards, skulls, churches, castles, caves, telescopes, clocks, the moon, oil lamps and candles, and, of course, beacons and lighthouses. The beacon or lighthouse conjures a setting of darkness, for in daylight they are rendered almost useless. In this darkness, they have a role to play, a crucial role, and that is to either warn away or beckon nearer. That is also the role of Black Beacon Books, to thrust the reader into mystery and darkness whilst providing a distant and guiding light, one that can be seen atop cliffs rising up from a troubled sea or on the peaks of wild mountains. We want stories that both warn you of impending danger and draw you into the worlds they create.
My Insights
A new market for me! Thanks Tough Crime for the link.
Details
War and Whiskey Publishing
Open for submissions: till June 30th
Editor: Bradley Birch
Pay: $30US
Word range: 2500-7500 max
Simultaneous submissions? No
Reprints? No
Description
Title: Strange Sunrises: Tales from Distant Planets
Theme: Science fiction stories that take place on another planet. The setting should feel alive and have some influence on the plot. Any subgenre is welcome, but please submit horror stories to the Sunsets collection.
Submission Hints
The tagline for this publisher is "Filtered Spirits. Unfiltered Ideas."
My Insights
I sent them in a story already for this anthology and got a rejection. But it was a really nice, helpful rejection. I am going to try again because I want to work with this publisher.

" Thank you so much for submitting Maisie and the Missing Ticket for consideration in the Strange Sunrises anthology. Unfortunately, this is not quite what we are looking for in this collection.
That said, I want to tell you how much I love Maisie and her company of misfit robo-pets. These are all great characters, and immediately upon finishing your manuscript, I wanted to know what other adventures they get into. If you are not writing more stories about Maisie, I would strongly encourage that you do. The characters are fun, and the world is fun. I will happily read any other submissions you send our way."

Details
PERIODICAL
Open for submissions: Early listing... opens July 1st
Editor:Max Cage?
Pay: 8c a word
Word range: 300-700 max
Simultaneous submissions? No
Reprints? No
Description
Established 2011, Shotgun Honey has been a steady outlet for crime, noir, and hard-boiled flash fiction. After a decade of submissions, we've seen nearly every permutation of the genre that can fit within this tiny 700 word world. So surprise us and send your best original crime flash stories.
Submission Hints
Genre is Crime, Noir, or Hard-boiled
No content that could be deemed as condoning or promoting: sexual abuse child abuse animal abuse No romance, fetish, or pornographic fiction
My Insights
New market for me..
Details
Monthly Flash Fiction
Open for submissions: ONGOING
Editor: James Aquilone
Pay: 5 cents per word
Word range: 1000 max
Simultaneous submissions? No
Reprints? No
Description
They publish a short story on their website each month. For May they only accepted stories from unpublished authors. Not sure if they will have a caveat for June. They say, no theme. Just has to be horror.

Something interesting about them: "In March 2021 we launched the Kickstarter campaign for the Classic Monsters Unleashed anthology. We ended up raising more than $57,000 and gathered nearly 1000 backers, which made it the highest-funded and most-backed horror anthology in the platform's history."
Submission Hints
Monstrous Books is an independent publisher specializing in horror, science fiction, and fantasy. James Aquilone, the editor of Classic Monsters Unleashed and Kolchak: The Night Stalker's 50th anniversary graphic novel, founded Monstrous Books in 2022.
I have no real hints that I can find.
My Insights
new market for me!
Details
GRIMSCRIBE PRESS
Open for submissions: June 2022
Editor: Jon Padgett
Pay: 5 cents per word
Word range: 750-6000
Simultaneous submissions? No
Reprints? No
Description
We are looking for original work inspired by Ligottian and/or related themes

Our interests include but are not limited to the following subjects:

Supernatural horror (both fiction and film)
Philosophical pessimism
Gnosticism
Buddhism
Nihilism
Surrealism
Decadent and fin de siècle literature
Pessimistic and morbid poetry (Trakl, Thomson, Brennan, Leopardi, Larkin, Wiloch, Barnitz, etc.)
Aberrant psychology (depression, bipolar disorder, anxiety disorders, anhedonia, depressive realism, etc.)
Euthanasia/Right to Die
Horror in the visual arts
Antinatalism
L'école belge de l'étrange
Corporate degradation
The architecture and topography of Detroit and its suburbs
Horror and pessimism as it relates to most any field (geography, psychology, astronomy, music, film, etc.—kind of a catchall category)
Any crossovers or hybrids of these categories/writers
Submission Hints
A source of critical study and creative response to the corpus of Thomas Ligotti as well as associated authors and ideas
If you are curious what the name of the mag means

Vastarien. The forbidden tome. The impossible otherworld. A textual entryway into a place where everything was transfixed in the order of the unreal. . . . Each passage he entered in the book both enchanted and appalled him with images and incidents so freakish and chaotic that his usual sense of these terms disintegrated along with everything else. Rampant oddity seemed to be the rule of the realm; imperfection became the source of the miraculous — wonders of deformity and marvels of miscreation. There was horror, undoubtedly. But it was a horror uncompromised by any feeling of lost joy or thwarted redemption; rather, it was a deliverance by damnation. And if Vastarien was a nightmare, it was a nightmare transformed in spirit by the utter absence of refuge: nightmare made normal.
My Insights
I don't find this market open that often. The last time I sent them a story was in March 3 years ago through Submittable. They declined it without comment.
Details
Literary
Open for submissions: June 1-Sept 6th
Editor: M.M Carrigan
Pay: $50
Word range: 500-1500
Simultaneous submissions? Yes
Reprints? No
Description
Taco Bell Quarterly is the literary magazine for the Taco Bell Arts and Letters.

We're a reaction against everything. The gatekeepers. The taste-makers. The hipsters. Health food. Artists Who Wear Cute Scarves. Bitch-ass Wendy's. We seek to demystify what it means to be literary, artistic, important, and elite.

We welcome writers and artists of all merit, whether you're published in The Paris Review, rejected from The Paris Review, or DGAF what The Paris Review is.

First and foremost, TBQ is about great writing. It's about provoking and existing among the white noise of capitalism. We embrace the spectrum of trash to brilliance.

Taco Bell Quarterly has tens of thousands of readers. We've been interviewed or mentioned in Vox, Salon, Food and Wine Magazine, Mental Floss, Yahoo, The Guardian, The New York Post, Publisher's Weekly, Literary Hub, Bon Appetit and dozens more.

Is this real? A joke? A literary psy-op? We don't fully know. We just decided to write about Taco Bell. We are absolutely not affiliated with Taco Bell and make no profits. We can't even get extra sauce in the drive-thru. Employees treat that shit like unicorn blood.


Submission Hints
It still sounds like you're joking, but okay. What are the guidelines?

Taco Bell Quarterly seeks literary/creative essays, short stories, fiction/prose, poems, comics, art, one act plays, fever dreams, multimedia, stupid status updates, criticisms, manifestos, recipes and anything else that explore any and all elements of Taco Bell. Or not. Shoehorn a chalupa in your short story. Maybe we'll love it. An elegy for the discontinued menu items? Fine. An experimental essay about marine biology and the XXL Grilled Stuft Burrito? Awesome. Review the new Beefy Fritos Burrito and how it reminds you of the time your grandma died? We want it.

Something that introduces us to inventive form, dynamic language, and strong voice. Or perhaps it does none of the above. We're not judgey and pretentious. We're the Taco Bell fucking Quarterly. We lean towards pieces that are queer and center their pain/joy in a Taco Bell.
My Insights
I just can't even. Or can I? I sure want to. A burrito inspired story.... hmmm. Yum.
Details
Focus - found things
Open for submissions: April 1-June 17th
Editor: Jiksun Cheung
Pay:$50
Word range: 500-1500
Simultaneous submissions? Yes
Reprints? No
Description
The focus for Volume 03 is epistolary stories and/or found things.

We want your best work. We are not a spec fic journal, but our stories often have a hint of the speculative, a dash of the intriguing. We want fiction that is compelling and beautifully-crafted; narratives that leave the reader breathless and changed. The kind of story that, when all is said and done, elicits a resounding "sh*t, yeah!"
Submission Hints
The Bureau Dispatch is an ode to the writer's bureau; an ongoing collection of stories accompanied by photographs of writers at their places of work. The bureau is the easel. Or it is the laboratory, the microscope, or the telescope; it is the cauldron or the smelting furnace; it is sanctuary or it is battleground. But perhaps there is no need for metaphors because no two bureaus are alike: the bureau just is.
My Insights
new market for me.
Details
Lovecraftian
Open for submissions: June 30th or until filled
Editor: M Keaton
Pay: $20 with a copy or $35
Word range: 5000-10000 flexible
Simultaneous submissions? Yes
Reprints? yes
Description
Strange Aeon: 2022 (Hopeful Monsters) is a continuation of the Strange Aeon anthology series. As always, I want good, solid stories in a cosmic horror/Lovecraftian vein. I specifically say Lovecraftian rather than Cthulu because I'd like stories across the entire Mythos, including additions by the original group of Mythos authors like Robert Howard and Clark Ashton Smith. [1]. In fact, I'd like to use more stories that do not have specific Lovecraftian references and that move away from the traditional Lovecraft style and voice. Try to avoid pastiche and tell fresh new stories in your own settings. Style preference applies to gore and sex as well: think early Weird Tales, no excessive language or explicit sexual references.
Submission Hints
I am especially interested in stories of mad science, monster-based horror, weird western, and stories that "peel the onion." Indeed, I cannot emphasize strongly enough the need for these categories. Victoriana and Lovecraft era period pieces will have a much harder time finding acceptance.

This year's anthology is slanted more towards stories showing protagonists "fighting the good fight" in the face of implacable horror and fewer stories that are mood based rather than plot driven. That being said, please send anything you consider a good story. Feel free to query for any questions. If you are planning to write a story especially for this anthology, by all means query the idea first.
Details
DARKLIT PRESS
Open for submissions: till July 1st
Editors: Kelly Brocklehurst & Jamie stewart
Pay: 1c per word
Word range: 6000-8000 max
Simultaneous submissions? Yes
Reprints? Yes $25
Description
Diversity among the religions represented (e.g., we don't want every story to focus on Catholicism). We encourage people to think outside the box when they write about what a religion is (e.g., invent a fictional religion or think about things that get cult followings, such as MLMs). We also encourage writers to have a good representation of POC, LGBTQ+, and strong female characters.
Submission Hints
Please, do not submit stories that do not fit the theme. Submissions cannot contain graphic rape scenes. Please ensure any scenes of a sexual nature are necessary and non-exploitative.
My Insights
This is also a new market for me. I normally don't post 1c per word calls, but I have a religious horror story I can't find a home for...
Details
On-line Mag
Open for submissions: ONGOING
Editor: Eddie Generous
Pay:$15
Word range: 400-1500 max
Simultaneous submissions? Yes
Reprints? Yes
**Looks like they have already reached their limit for the month.
Description
Sex, gore and violence are welcome in moderation. Action over emotion, every time. Please no hard science fiction, sword and sorcery fantasy, romance, humor that isn't sinister or literary works that venture so far into experimental that they become nonsense, no cop dramas unless hard boiled gumshoe, no fan fiction of characters still under copyright (totally open to Winnie the Pooh finding Satan's love or Sherlock Holmes investigating a scintillating monster of some sort, etc), no stories where rape is the lead character's motivator, and no blatant rip-offs. No Lovecraft characters, locations, or wording (there's a billion places looking for this stuff send it there).
Submission Hints
Must include social media links in submission email.
My Insights
I had some correspondence with Eddie Generous when I first started sending out short stories in 2019. (I was so green I didn't even know enough not to reply to rejections.) He was "generous" enough to help guide me. "I suggest bouncing around https://queryshark.blogspot.com/ to consider the dos and don'ts. "
Details
PERIODICAL
Open for submissions: ONGOING
Editor: Linda Landrigan
Pay: 5-8 cents per word
Word range: 12,000 max
Simultaneous submissions? No
Reprints? No
Description
Finding new authors is a great pleasure for all of us here, and we look forward to reading the fiction you send us. Since we do read all submissions, there is no need to query first; please send the entire story. You don't need an agent. Because this is a mystery magazine, the stories we buy must fall into that genre in some sense or another. We are interested in nearly every kind of mystery: stories of detection of the classic kind, police procedurals, private eye tales, suspense, courtroom dramas, stories of espionage, and so on. We ask only that the story be about a crime (or the threat or fear of one). We sometimes accept ghost stories or supernatural tales, but those also should involve a crime.
Submission Hints
Alfred Hitchcock Mystery Magazine publishes mystery, crime, and suspense short stories.
Debuting in 1956, you could find stories from writers such as Donald Westlake, Ed McBain, and Hillary Waugh.
The editor Linda Landrigan advises: Great stories of any genre are rooted in characters — well-drawn, individual, and credibly motivated.
Interesting characters responding to the extraordinary pressures of crime — this is what I like to read and to publish, and I hope you like that too."

My Insights
The website says you can wait up to 8 months.

My last two subs were both rejected with a form letter. It took almost a year to hear back from them. I have had a story accepted by their sister publication Ellery Queen Mystery Magazine, and they were absolutely wonderful to work with. They asked me to write a blog post for them which you can read here...
Details
Editor: Andrew S. Fuller

ongoing
Pay: $100 for short fiction, $30 for flash

Word range: 1,001-7,500

Simultaneous submissions? No

Reprints? No
Description
Three-Lobed Burning Eye is a speculative fiction magazine offered free on-line. They publish twice a year, with a print anthology every other year. Each issue features six short stories.
Submission Hints
"Original speculative fiction: horror, fantasy, science fiction. We're looking for short stories from across the big classifications and those shadowy places between: magical realism, fantastique, slipstream, interstitial, and the weird tale. We will consider suspense or western, though we prefer it contain some speculative element. We like voices that are full of feeling, from literary to pulpy, with styles unique and flowing, but not too experimental. All labels aside, we want tales that expand genre, that value imagination in character, narrative, and plot. We want to see something new and different."
Insight
I've sent three stories here, and all rejected. I just threw a new one out there. "What Slays in Vegas." It features vampires inspired by the movie "Bit" -ps if you haven't seen this movie it is amazing. Not your average fang banger drama.

Here is my previous letter: "Thank you for sending your story to Three-lobed Burning Eye magazine. Unfortunately, we have decided not to accept it for publication. We regret that we cannot offer more feedback and wish you the best in finding a home for this piece."
Details
Editor: Jason Sizemore
ongoing
Pay: 8 cents per word
Word range: up to 7,500
Simultaneous submissions? No
Reprints? No
Description
Apex Magazine focuses on dark and spectacular science fiction, fantasy and horror. Publishing bi-monthly, it used to be called Apex Digest and has been nominated for several awards. It went on hiatus for a while, but is back in business and accepting submissions.
Submission Hints
Apex Magazine is an online zine of fantastical fiction. We publish short stories filled with marrow and passion, works that are twisted, strange, and beautiful. Creations where secret places and dreams are put on display. We publish in two forms: an every-other-month eBook issue and a gradual release of an entire issue online over a two-month period. Along with the genre short fiction, there are interviews with authors and nonfiction essays about current issues. Additionally, we produce a monthly podcast of narrated original short fiction."
Sample Rejection
Thank you for submitting "Invasive Species" to Apex Magazine. We appreciate the chance to read it. Unfortunately, the story does not meet our needs at this time. We're going to pass. I wish you the best of luck finding a home for "Invasive Species" and I hope to read something new from you soon.
Details
Editor: Sean Wallace
ongoing>br>
Pay: 6 cents per word

Word range: 2,000-6,000

Simultaneous submissions?
No 
Reprints? No
Description
The Dark Magazine sends out rejections fast and furiously. It's one of the reasons I like submitting to them. Instant results. They publish horror and dark fantasy. Sean Wallace is the founder, publisher, and editor of The Dark, and has also edited for Clarkesworld and Fantasy Magazine.
Submission Hints
Don't be afraid to experiment or to deviate from the ordinary; be different—try us with fiction that may fall out of "regular" categories. However, it is also important to understand that despite the name, The Dark is not a market for graphic, violent horror.
Sample Rejection
"We have read your submission and unfortunately your story isn't quite what we're looking for right now. While we regretfully cannot provide detailed feedback due to the volume of submissions, we thank you for your interest in our magazine and hope you continue to consider us in the future."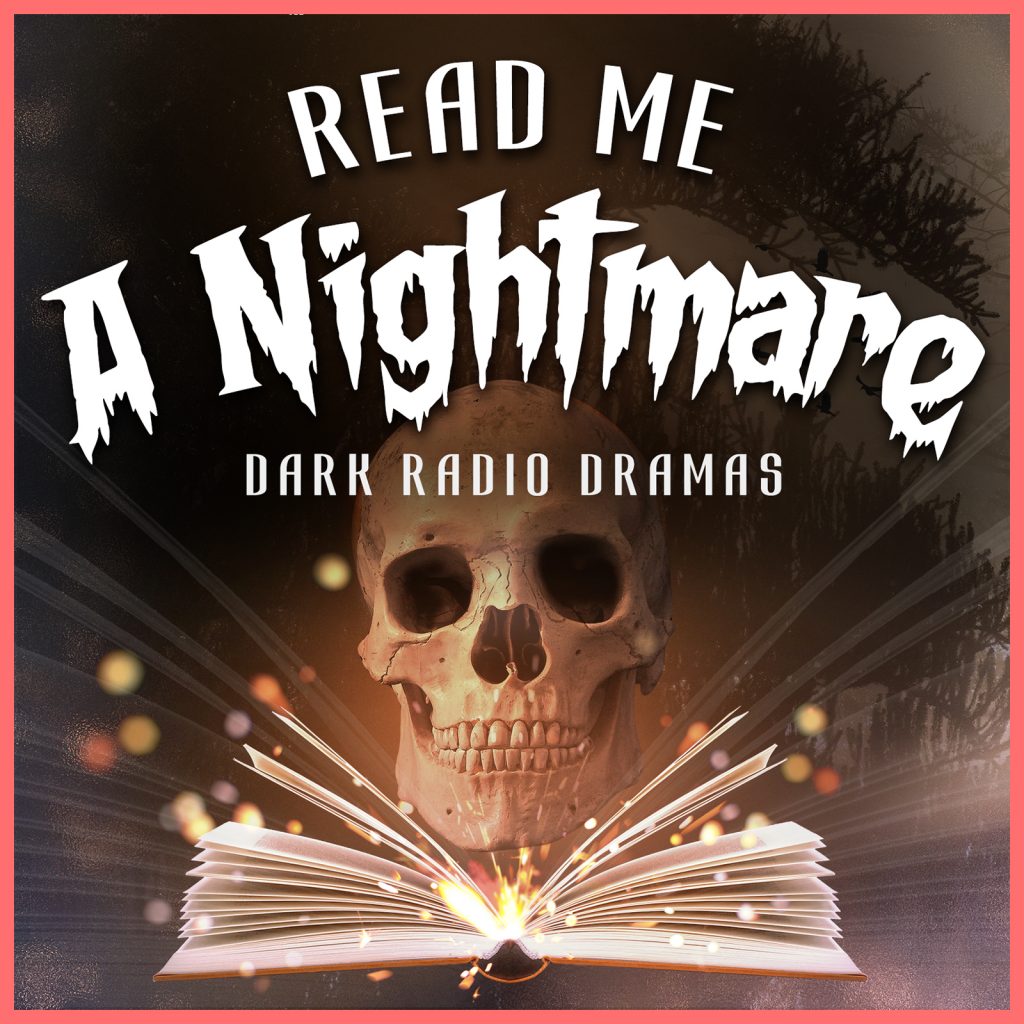 writing advice from ellery queen mystery magazine
Mini radio dramas featuring strange stories followed by interviews from industry professionals! Check it out…