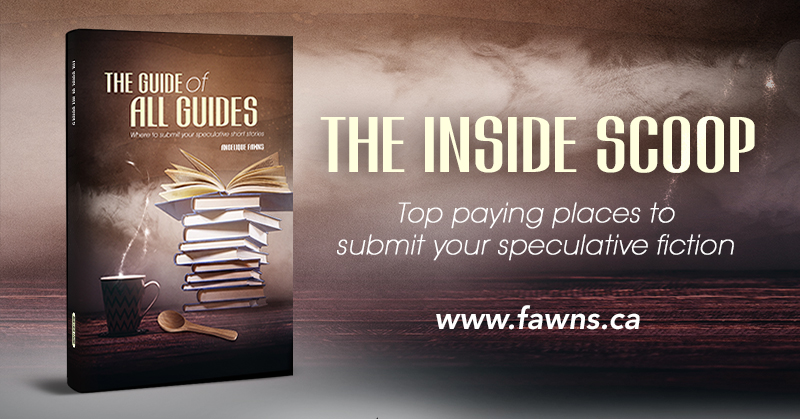 like this list? NEWLY UPDATED FOR 2022!
Editor: Taylor Rae
OPEN for Short Stories
May 1st-30th
Pay: 8 cents per word
Word range: 1250 max
Simultaneous submissions? Yes 

Reprints? No
Description
We're a new, pro-rate online magazine dedicated to showcasing the best in space fantasy flash fiction. Give us your living planets, stardust-peddling witches, and quantum ghosts.

Seeking stories about unexpected encounters in isolated places.

The call for our inaugural issue will be May 1 – 30, 2022, with the theme, Is There Anybody Out There? We're seeking stories about unexpected encounters in isolated places. We will publish one story a month from June through November 2022. All six stories will be compiled in a PDF and made available for download as Issue #1 in December 2022.
Submission Hints
We want stories that challenge our relationship with space—past, present, and future. Get fuckin' wild. Show us new mythologies and undiscovered gods. Show us what emerges from a black hole when its egg finally cracks. Show us the place where science becomes magic. Your characters don't need to be human, but there should be something undeniably human in their story. We want social outcasts and lovable bastards. We want courageous optimism in the face of despair. We love dark fiction and elements of horror, but there should be a glimmer of hope in it all.
UPDATE
I submitted here and got a rejection back fairly quickly. Like in a couple of days. Here is the note I received:

Thank you for the opportunity to read "Carol's First Alien Draw". Unfortunately, this story didn't quite work for me, so I'm going to have to pass. The ending is sweet and I love the concept of an interstellar rodeo (my inner Idahoan has so many ideas and questions!), but I wanted stronger fantasy elements to discern it as space fantasy specifically. I hope it finds a happy home elsewhere soon, and I'd love to read more from you during our next open submission period. Thank you again for trusting Space Fantasy Magazine with your work.
Submissions Editor: Brahidaliz Martinez
OPEN for Novellas
May 1 -May 15
Word range: 17,500-40,000
OPEN for Short Stories
May 16-May 30

Pay: 10 cents per word
Word range: 750-6,000
Simultaneous submissions? Yes 

Reprints? No
Description
Uncanny magazine specializes in stories that make you feel. Classifying itself as an on-line/eBook/podcast SF/F magazine, their cover art is breathtaking. It has won multiple Hugo Awards, a Parsec Award, and a British Fantasy Award. The two Editors-in-Chief; Lynne M. Thomas, and Michael Damian Thomas, have also won several Hugo Awards. It is a SFWA-qualified market. 
From the website: 
"Uncanny Magazine is an online Science Fiction and Fantasy magazine featuring passionate SF/F fiction and poetry, gorgeous prose, provocative nonfiction, and a deep investment in the diverse SF/F culture. Each issue contains intricate, experimental stories and poems with verve and imagination that elicit strong emotions and challenge beliefs, from writers of every conceivable background. Uncanny believes there's still plenty of room in the genre for tales that make you feel."
Submission Hints
Lynne M. Thomas (co-publisher & editor-in-chief) said in a reddit interview: "For me it's not necessarily about a kind of story, it's about how the kind of story is executed.
I'm interested in stories that are inclusive of the gamut of the human experience, and I want to see a bit more whimsy." 

Sample Rejection and Insight
**I'm frantically trying to finish a novella I've been writing for four years about a futuristic dystopian society to hit the 15th deadline. Not looking hopeful.

I've sent 3 stories to Uncanny. All received rejections: "Thank you for submitting "The Patron Saint of Livestock" to Uncanny Magazine for consideration. Unfortunately, we're going to pass on this one. It just didn't work for us. We look forward to reading further submissions from you."
Editors: David & Christine
May 1 -July 31

Pay: 6 cents per word
Word range: 3500--7000
Simultaneous submissions? Yes 

Reprints? No
Description
THE FIENDS IN THE FURROWS III: MORE TALES OF FOLK HORROR is a collection of short stories of Folk Horror, honoring its rich and atmospheric traditions.
Fans of Folk Horror will find herein more terrifying tales of rural isolation, urban alienation, suburban superstition, pastoral paranoia, as well as mindless and monstrous ritual that epitomize the atmospheric dread of this fascinating and developing subgenre.
Folk Horror continues to haunt the horror world with visions of terror bound up in twisted morality forged in isolation within unforgiving landscapes that summon forth great evils at the fervent hands of human beings held captive by forces they can neither entirely comprehend nor fully control.
Submission Hints
To Nosetouch Press, it is an artistic understanding that sometimes the best things are found in unexpected places. We look in the margins as readily as we pay attention to them, and try to find the newest, most exciting authors currently out there. The Nose Knows is the promise of Nosetouch Press, that we're following our noses to find the best fiction authors can produce, for readers who yearn for a satisfying reading experience. Look for the asterisk, and know that we're looking out for you, whether you're an up-and-coming author or a discerning reader of fiction.
UPDATE
I did send a story to them in 2020 and received a rejection from David T. Neal. Shafted... a story about my leech man. Almost no one wants to buy a leech story. For this third edition I sent in my story about my supernatural chicken. So far no one wants to buy that story either. But I think it is one of my best, so I keep throwing it out there.
Details
Managing Editor: Tacoma Tomilson 

THEME OMEN
OPEN MAY 15-31
Pay: 5 cents per word

Word range: 1,000-5,000 

Simultaneous submissions? No 

Reprints? No

Description
Speculative fiction is weird, almost unclassifiable. It's fantasy, sci-fi, horror, and literary. We want it all. Send us your strange, misshapen stories.
Submission Hints
Send us stories with enough emotional heft to break a heart, with prose that's as clear and delicious as broth. We love proactive characters and settings that feel lived in and real enough to touch. Stories with style, stories with emotion, stories with character.
Sample Rejection and Insight
I've had FIVE rejections from this market. I am gearing up to get my 6th one.. I am going to send in a story with some sort of OMEN in it... just haven't figured out if I can repurpose a story or write something new. NOTE FROM EDITORS I HAVE INTERVIEWED.... I should write something new. I need two more hands and 6 more hours a day.
Editor: Benjamin Deanna
OPEN May 1-31

Pay: 5 cents per word
Word range: 3000--4000
Simultaneous submissions? Yes 

Reprints? No
Description
Dark Voice is a biannual science fiction horror magazine that features four original short stories from authors around the world. All stories take place off of planet Earth.
Submission Hints
They have only published one issue so far, Spring 2022.
Update
I've taken the editor's advice and read the free story piece you can access on Amazon. It was dark, and weird. So I've sent them my piece about a futuristic festival called Skirophoria. It is shorter than 3000 words, so I am anticipating a quick rejection.

Previously, I submitted two stories to Dark Void and got the same rejection for both: Thank you very much for letting us consider your story for the first issue of Dark Void Magazine. Although it does not suit the needs of the magazine at this time, we wish you luck in placing it elsewhere. We hope you will consider reading the first issue to be released on April 1st, 2022 to get a better idea of the magazine and type of stories being published. Please keep us in mind for future submissions.
Editor: Tina (aka Alin)
Pay: 5 cents a word
Word range: 5500 max original
7000 max reprints
Simultaneous submissions? yes
Reprints? Yes
The Dread Machine is a magazine, publishing house, and community where writers and fans of dread-inspiring fiction can read and connect. We make cool creative projects accessible to those who will love them the way they deserve to be loved. In service of that mission, we are always accepting submissions.
Submission Hints
The Dread Machine publishes futuristic dark fiction, speculative fiction, cyberpunk, slipstream, and science fiction. We do not accept religious fiction, fetish horror, or erotica. All submissions must be in English.
UPDATE
I have a story called "What Slays in Vegas" in consideration for this call. As of today it has been under review for 9 days. Moksha says the response time average is 8. However I am 101 in the queue... betcha I get a rejection in the next couple days. I've had two rejections from this market: Unfortunately, we have decided not to accept "The Secrets of the Gargoyle" for publication, but thank you so much for submitting to The Dread Machine. If you'd like to meet other writers and work on writing together, please consider joining our community. We've also pulled together a Resources page where you can find similar markets that might be interested in picking up "The Secrets of the Gargoyle." Please don't hesitate to share your work with us again in the future!
EDITOR: Gaby Triana
open till -May 31

Pay: 10 cents per word
Word range:2,000-4,000
Simultaneous submissions? Yes 

Reprints? No
Description
Do you love All Hallow's Eve? Ghost stories? Tales from beyond that leave you feeling unsettled while walking to the kitchen at night? The orange-and-black vintage Halloween aesthetic? Haunted houses with shuttered windows? We're inviting writers of dark fiction to submit short stories of classic paranormal, poltergeists, ghosts, spirits, haunted places and objects, and the eerily unexplained that take place on or around Halloween. Bonus points if they're about families, siblings, longtime pals, or pets. #ownvoices BIPOC, gender-diverse, LGBTQIA, and authors of other marginally represented groups highly encouraged to apply.
Submission Hints
I still haven't written a story for this call... but I would LOVE to. Waiting for some ghostly inspiration...

NOT looking for: children's or middle grade stories, poetry, long fiction, novellas, flash fiction, slasher horror, vampires, werewolves, zombies, extreme horror, or creature horror (unless they're ghosts). Just creepy-ass ghost stories. Ghosts. Spirits. Hauntings. The supernatural. Creepy and dark. GHOSTS. Rated PG-13 and R. Okay? Okay.
Editor: Steve Oliver

Pay: $25 per story

Word range: 1,000-7,500

Simultaneous submissions? No
No 
Reprints? No
Description
The Dark City Mystery Magazine is the product of a community of crime and mystery writers and fans who spend an inappropriate amount of time exploring the dark side of human nature as expressed by its criminal behavior. The magazine is produced by Dark City Books, a publisher of crime and mystery anthologies and collections.
Submission Hints
The Dark City is dedicated to the love of story, and in particular, the rough and tumble of the world of crime and violence. We are fans of story that has roots in reality but we do consider humorous situations and characters to be part of reality. We hope to acquire stories that leave readers thinking about the characters and their dilemma.
Insights
I've never sent a story here, and I am starting to explore the mystery crime market a bit... I'm working on a murder mystery called "This One Time At Band Camp" I had my mother read it. (yes, I use my Mom as an editor) and am going to implement her changes and submit here...
Editor: Andy

Pay: 1.5 Euro cents per word

Word range: max 7000

Simultaneous submissions? No
No 
Reprints? No
Description
Interzone has long been one of the most exclusive and highly regarded sci fi magazines in the industry. They are starting up a new "digital" offering.
TTA Press is named after the magazine it founded in 1994, The Third Alternative, which is now known as Black Static. We also publish Britain's longest running science fiction magazine Interzone, plus Crimewave, TTA Novellas and the occasional standalone book.
Submission Hints
Email your submission to submissions@interzone.digital - they definitely don't consider simultaneous submissions or reprints.
UPDATE
I sent them a story and got a rejection in one day. I sent them my story "The Emotives of Wasp 76b." This story was being held by Arc Manor for their Reinvented Detective series, but was just rejected. So. Dang. Disappointing. This makes 6 rejections from TTA Press - usually sent very quickly Many thanks for sending 'The Knocked-Up Nun and her Peculiar Hen', but I'm afraid it's not quite right for Interzone. Sorry to disappoint this time but please keep trying.
Open for a special HOPEPUNK issue
DEADLINE May 20th
Editor: Salik Shah
Pay: 8 cents per word 

word range: 3000-7,500 

Simultaneous submissions?yes
Reprints? No

Description
This magazine is one of the few "science fiction" magazines from India. It launched the first issue in March 2016. "We seek to publish stories that birth creative thought and positive action. Please subscribe or donate to Mithila Review to help us bring you diverse, original and impactful stories from around the world."
Submission Hints
Mithila Review is inviting submissions for a special global Hopepunk issue of science fiction (and fantasy) devoted to positive and powerful character-driven stories that imagine an open and inclusive tech-empowered democratic future for all people, species and countries on Earth.
Extra Info on this call
Governance: What does a high-tech democracy look like? What does it mean for you, your family, community, or our planet? How can we reform elections, their mechanisms and instruments, for equal and fair participation? Who gets to define or be a citizen? How often should "elections" be held? Daily? Weekly? Why not? How are we going to ensure accountability, quality of service and performance? Internet Technologies: What does the world look like where the Internet technologies and social media work to build and strengthen democracy, democratic institutions, spirit and culture? How can we build an Internet which doesn't need to rely on hate-bots, disinformation campaigns, ad-wares and surveillance/trackers? Is the Internet of the future multilingual, anonymous and free — a universal basic right? Healthcare: In a truly democratic society, is healthcare free, open-source, universal and accessible to everyone? If yes, in such a society, what noble quest — hard/wicked social, environmental or medical problems — are people trying to solve? Environment: How can private technologies and crowd-sourced initiatives stop climate change, protect wildlife, and save the ocean in a more democratic and just world? Education: Take us to a future democracy, where every child and adult has the same level of access to education/information. Show us a world where "enlightenment" or "self-actualization" and "transcendence" are within everyone's reach! Law & Order: Is your future society sans police or prison? What does the future of law and order, also the prison system, look like in your democratic world? Economy: What does a truly democratic economy look like? No-money Star Trek economy? Community-owned farms, cities, or seasteads? In the future, do we still have to "make a living" or are we living in a post-work / basic-income society where everyone's basic needs are taken care of by the government? To sum up, we want bold new visions of democracy that incorporate the power and potential of digital technologies while mitigating the dangers. The potential is huge – new forms of communication, citizen input, transparency, and accountability can lead to a renaissance in what democracy means, how it functions, and who is included.
Anthology: Mother Tales of Love and Terror
Editor: Michael C Cluff
Open April 15-May 15
Pay:5 cents per word 

Word range: 1000-3000
Simultaneous submissions? Yes 

Reprints? No
Description
Nail-biting. Heart-pounding. Love, death, and everything in between. We are looking for stories that are juicy—full of plot and awesome. But that doesn't mean we want to skimp on taste. Give us your gorgeous prose, your vast landscapes of wonder, and your characters that make us care. We want to be inspired by you, frightened by you, and forever changed by you.


There is no one with more power and control over the fate of the world than a mother. Whether it's an evil stepmother or a virtuous mother-to-be, there are stories inherent in the acts of mothering and being mothered.
In these stories and poems, mothers become heroes and villains. The concept of motherhood is examined and stretched to its ultimate limits across time, space, gender, location, and concept. Deliciously dark, each tale forces us to examine the depth and breadth of what motherhood is and what a mother will do for her offspring.
Submission Hints
anonymous submissions
What we want: Something creative and fresh Mothers as both villains and protagonists Literary and engaging tales of scifi, dark fantasy, and horror Crisp writing with all the fat cut away Diverse voices of all backgrounds, nationalities, gender identifications, sexual orientations, races, religions, and cultures What we don't want: Fan fiction Previously published stories Boring monsters doing boring stuff Excessive gore, sex, or swearing (we have a hard PG-13 bent, so we don't HATE it, but it has to be pretty pertinent and defensible) A narrative-disguised soap box — we aren't your platform for preaching ANYTHING Anything unedited. At least run it by another set of eyes before you send it.
UPDATE
I did send them in a strange story with a mother in. The Mom part is a bit existential, so I don't have my hopes up.

Thank you for submitting your story, "The Attack of the Leech People," to our Humans are the Problem: A Monster's Anthology. After sending it through our reading process we have decided not to publish your story. Our readers leave feedback on every story and we would like to pass some of that along. (I didn't find the feedback)
Editor: Ehsan Ehsani
OPEN ongoing

Pay: to be discussed per story
Word range: not set but usually 3000-6000
Simultaneous submissions? Yes 

Reprints? No
Description
In our view, mystery is not limited to reading but can be a multi-sensory experience. It encompasses many artistic products such as photography, film, music and comics. Our aim is to excite and inspire our readers by showcasing the finest examples of such artistic work via publishing daily articles as well as print and digital issues. With the firm belief that "behind extraordinary mystery books or pieces of art, there are extraordinary people", we search the globe to bring you the most captivating work from both established authors and creatives as well as emerging talents.
Submission Hints
We tend to shape our themes around the work we receive, rather than asking authors to write around our ideas. So please send us your best work – and if we like it we'll be sure to find a place for it.
Insight
I imagine there is not much pay here, but I thought if you have a trunk mystery... here is another market.

Editor: Hannah Grieco
OPEN till May 9th

Pay:$30 per story
Word range: 500 - 3000
Simultaneous submissions? Yes 

Reprints? Yes
Description
Ever wish, with every cell in your body, that you could run away? From home, from a person, from your job, from yourself? Physically or emotionally, on foot or purely in your own mind? We want you to write about this for an anthology we'll be publishing in the summer of 2023. We're looking for short prose—fiction or creative nonfiction—that explores the need to leave, to escape, to run. We love a speculative slant, whatever that means to you. It can mean the strange or surreal. It can mean horror or fantasy. It can simply mean it's not what you're supposed to wish for.
Submission Hints
Alan Squire Publishing is an independent literary press founded in 2010 to publish books of fiction, non-fiction, and poetry that are beautifully written and beautifully made, with the avid reader and book-lover in mind. We are committed to bringing to the public books of great merit that deserve a wide readership, and to forging a new model of collaboration with other independent presses here and abroad.
Insight
I sent them a story about wanting to give it all up, drink cold wine, listen to music, and forget all responsibilities. It doesn't have anything speculative in it though... so I imagine I'll get to add another rejection to my impressive list. Coming up on 1000 soon...

from HellBound Books
closes May 31

Pay:$5
Word range:4000-10000
Simultaneous submissions? Yes 

Reprints? No
Description
In celebration of the 125th Anniversary of the first publication of Dracula, the grandaddy of them all, we are courting vampire stories of all kinds. So, send us your very best vampiric tales – gothic, contemporary, speculative – chill our bones and have us panic-buying garlic and wooden stakes…
Submission Hints
We tend to shape our themes around the work we receive, rather than asking authors to write around our ideas. So please send us your best work – and if we like it we'll be sure to find a place for it.
Insight
I have a couple of vampire stories, but they aren't 4000 words. Which is a lot of writing for just $5. Plus, I find Hellhound Books takes a very long time to send you your rejection.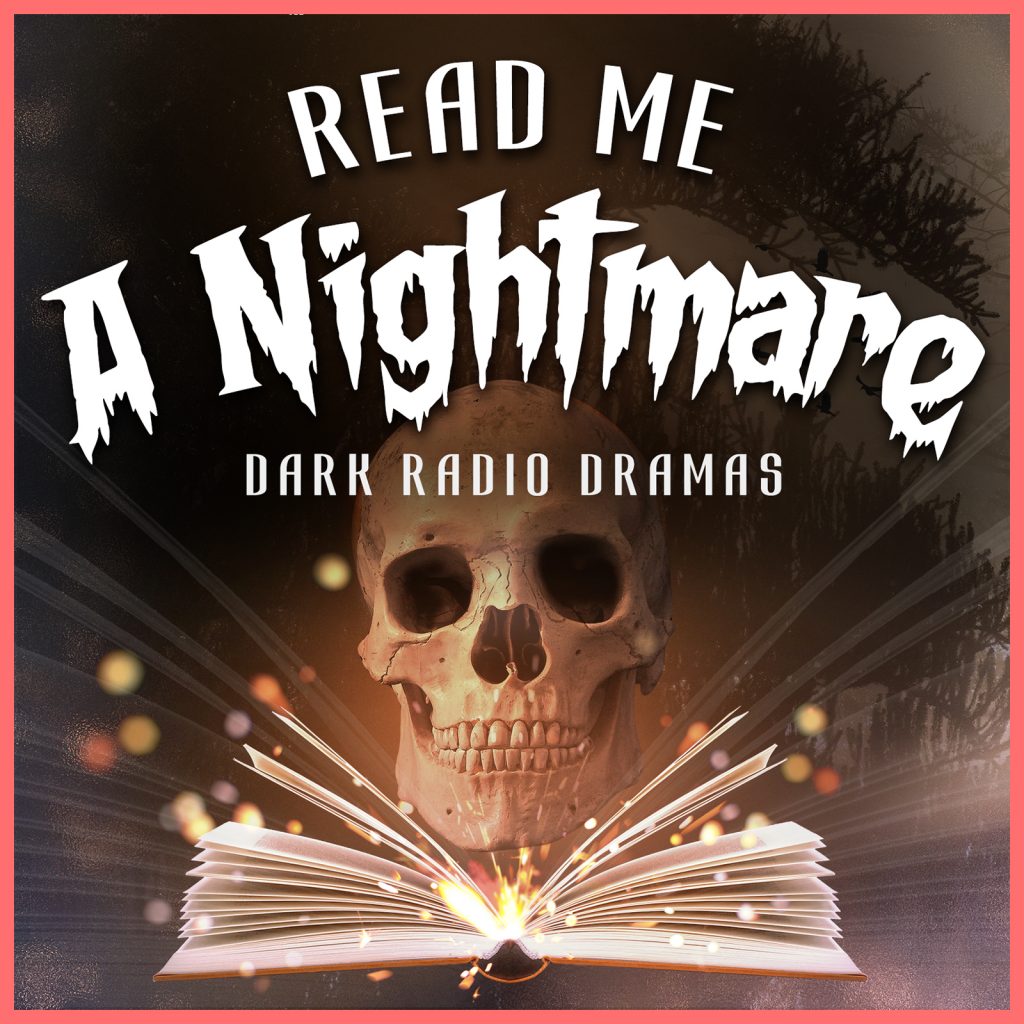 Do you like to hear your creepy stories?
Mini radio dramas featuring strange stories followed by interviews from industry professionals! Check it out…