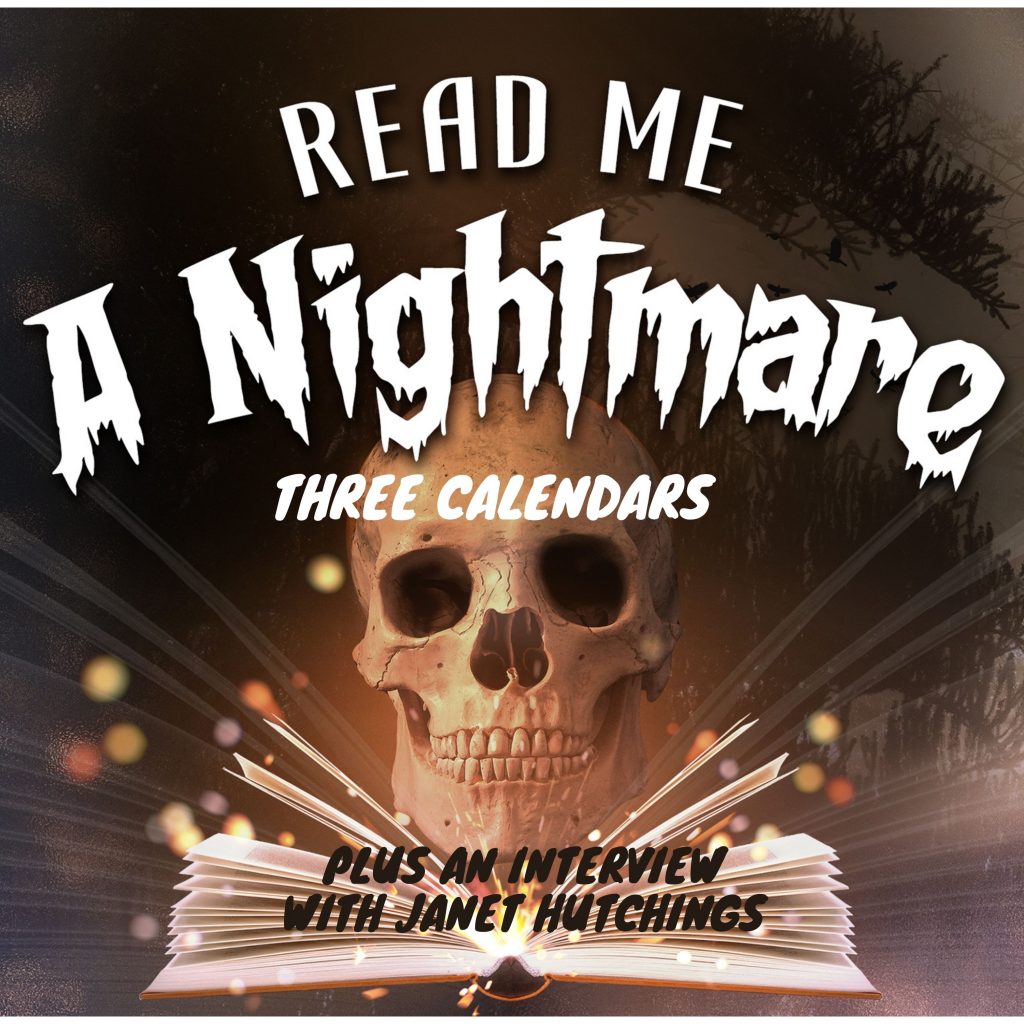 Ellery Queen Mystery Magazine is OPEN for submissions, and Janet Hutchings gave READ ME A NIGHTMARE an exclusive interview. EVERY WRITER SHOULD LISTEN TO THIS EPISODE.
Editor: Janet Hutchings
Open for submissions: ongoing
Pay: 5-8 cents per word
Word range: 250-12,000
Simultaneous submissions? No
Reprints? occasionally
Description
Ellery Queen Mystery Magazine (EQMM) has been around since 1941 and has been cited as "the finest periodical of its kind" by The Readers Encyclopedia of American Literature. They pay professional rates and have short stories from famous authors in many editions.
Writers like William Faulkner, Agatha Christie, Ian Rankin, Val McDermid, Ruth Rendell and Peter Robinson have been featured.
It is a part of the Dell Magazine family along with Alfred Hitchcock Mystery Magazine. 
Their website proclaims they are the "winner of more than 100 major awards, including 22 Edgars from the Mystery Writers of America, EQMM is the most celebrated mystery and crime-fiction publication in the world."
Submission Hints
"We publish every kind of mystery short story: the psychological suspense tale, the deductive puzzle, the private eye case—the gamut of crime and detection from the realistic (including the policeman's lot and stories of police procedure) to the more imaginative (including "locked rooms" and "impossible crimes"). We need hard-boiled stories as well as "cozies," but we are not interested in explicit sex or violence.
We do not want true detective or crime stories. With the exception of a regular book review column and a mystery crossword, EQMM publishes only fiction. We are especially happy to review first stories by authors who have never before published fiction professionally.
My Insights
I've been reading Ellery Queen Mystery Magazine since the age of 9 years old and enjoy the short twisty tales. I was fortunate to have one of my first sales here. You can learn more about it in my full-length short story anthology (plus publisher insights) The Story Behind The Stories. "Three Calendars" was selected to be featured in the Department of First Stories. Janet talks about why she purchased this story, and gives general hints for writers in Episode 9 of Read Me A Nightmare.
Fantasy & Science Fiction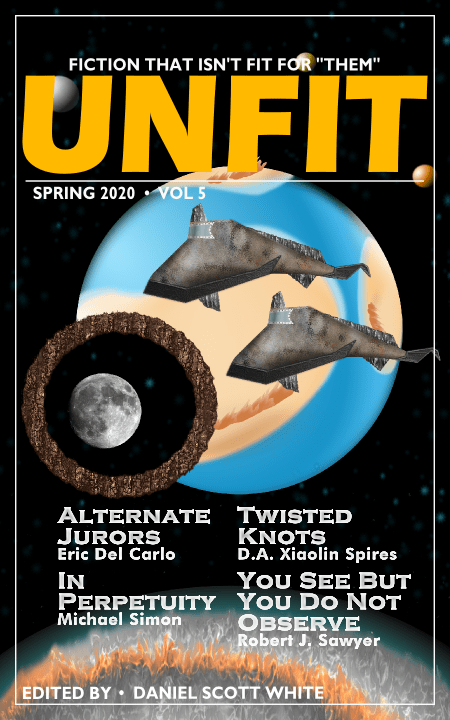 Editor: Daniel Scott White

Pay: 25 cents per word for the first 1,000

1 cent per afterwards

 Word range: under 10,000
Simultaneous submissions? Yes
Description
These two magazines are imprints owned by Longshot Press and some of the highest paying in genre fiction. They are proudly not a part of the Science Fiction & Fantasy Writers of America (SFWA) organization. 
Unfit Magazine is a pulp fiction style science fiction magazine with the tag line: 
"Fiction that isn't fit for 'them'! Toxic content. (Keep it secret!) We run with scissors. Banned by your Mother." 
Unreal Magazine is also a pulp fiction style magazine focusing on fantasy. The tag line is: 
Let the magic take you away! Fiction that isn't made for this world. So, let go. Get unreal for a moment."
Submission Hints
The submission pages suggest: 
"We want stories that are well written, intelligent, and enjoyable to read. We are looking for stories with metaphors and emotional ambiance and imaginative descriptive writing. Most importantly, we want original ideas." 

Sample Rejection
If you don't hear back from these magazines, you can assume your story wasn't picked up. I write interviews for Daniel Scott White and find him an amazing resource and fascinating individual. If you would like to learn more about publishing speculative fiction and his four magazines, check out his recent Horrortree interview!
Editors: Shawn Garrett & Alex Hofelich
OPEN Sept 1-13

Pay: 8 cents per word

Word range: 1,500 - 6,000

Simultaneous submissions? Yes

Reprints: Yes
Description
Psuedopod is looking for quality horror stories and is part of the Escape Artists family. They have been around since 2006 and warn they are for mature audiences only.
Submission Hints
We're looking for horror: dark, weird fiction. We run the spectrum from grim realism or crime drama, to magic-realism, to blatantly supernatural dark fantasy.
We publish highly literary stories reminiscent of Poe or Lovecraft as well as vulgar shock-value pulp fiction.
We don't split hairs about genre definitions, and we do not observe any taboos about what kind of content can appear in our stories. Originality demands that you're better off avoiding vampires, zombies, and other recognizable horror tropes unless you have put a very unique spin on them." "What matters most is that the stories are dark and compelling. Since we're an audio magazine, our audience can't skim past the boring parts, so stories with beautiful language at the expense of plot don't translate well." We're looking for fiction with strong pacing, well-defined characters, engaging dialogue, and clear action."
It can be beautiful too, if you've got all those other bases covered. Dark humor is just fine, and we run it on occasion; but we are more interested in tragedy than comedy, and comedy is better received the more sick and morbid it is. Above all, we want stories that make us think, that stick with us, that make us catch ourselves checking the locks a second time before bed."
My Insights
I've sent them five stories, and they sometimes send back very helpful notes. 
Here is one: 
"Thank you for submitting "The Writing Retreat" to us. It's an interesting story, but it didn't quite come together for us and we've decided to pass on it. The piece contained a nice amount of humor, and the writing is clear and easy to visualize. However, the zombie story is a familiar one.
We don't mind seeing familiar tropes, but you need to put a unique spin on them—and we don't think you quite managed to achieve that here." 

Theme: Women Built By Men
Editor: Joe Sullivan
Pay:5 cents per word

 Word range: 2000-5000
Simultaneous submissions? No

Reprints? No
Description
Short stories written by women and femme-identifying individuals that explore the ways in which women are shaped by the men around them. There is no restriction on sub-genre or subject matter, but the story must incorporate how a feminine figure is shaped by male hands through a horror lens. From supernatural creature features to the farthest reaches of space, down to the darkest depths of the sea, what does a woman built by man look like to you?
Submission Hints
What we're not looking for: Straight up retellings of Frankenstein, exploitation/trauma porn, on the nose interpretations of the title. Stories that exceed 5k will not be considered.
Sample Rejection
I've sent them four stories and gotten four rejections. "We're full on stories now. Thanks for submitting and congrats on your acceptance elsewhere!" I've sent them in a story for this call, and I have my fingers crossed.
Details
Editor: Trevor Quachi 
 Pay: 8-10 cents per word 
 Word range: up to 20,000 
 Simultaneous submissions? No 
 Reprints? No
Description
This is another founding magazine and big player in the science fiction world owned by Dell Magazines. Analog Science Fiction and Fact Magazine was originally published as Astounding Stories of Science Fiction when it launched in 1930. Analog was where Anne McCaffrey's dragons first took flight! There were three issues from 1967 and 1968 which have the first three novellas in McCaffrey's Dragonriders of Pern series. 
Frank Herbert's sprawling epic Dune also originally appeared in Analog. After being serialized in the magazine, Dune was rejected 23 times before it was eventually picked up by Chilton Books. Dune has been called the best-selling science fiction novel of all time.
Submission Hints
Editor Trevor Quachri says: 
"Analog/Astounding is often considered the magazine where science fiction grew up. When Editor John W. Campbell took over in 1938, he brought to Astounding an unprecedented insistence on placing equal emphasis on both words of "science fiction." No longer satisfied with gadgetry and action per se, Campbell demanded that his writers try to think out how science and technology might really develop in the future – and, most importantly, how those changes would affect the lives of human beings. The new sophistication soon made Astounding the undisputed leader in the field, and Campbell began to think the old title was too "sensational" to reflect what the magazine was actually doing. He chose "Analog" in part because he thought of each story as an "analog simulation" of a possible future, and in part because of the close analogy he saw between the imagined science in the stories he was publishing and the real science being done in laboratories around the world. 
Real science and technology have always been important in Analog, not only as the foundation of its fiction, but as the subject of articles about real research with big implications for the future. One story published during World War II described an atomic bomb so accurately – before Hiroshima – that FBI agents visited John Campbell to find out where the leak was. (There was no leak – just attentive, forward-thinking writers!)" 

Sample Rejection
"Thank you very much for letting me see "The Corp." I'm sorry it didn't strike me as quite suitable to our present needs."
Details
Editor-in-Chief: Arley Sorg
Pay: 8 cents per word 

range: 1,500-7,500 

Simultaneous submissions?No
Reprints? No
open every month from the 1st-7th
Description
Fantasy Magazine is a digital magazine focusing exclusively on the fantasy genre. In its pages, you will find all types of fantasy—dark fantasy, contemporary urban tales, surrealism, magical realism, science fantasy, high fantasy, folktales…and anything and everything in between.
Submission Hints
Fantasy is entertainment for the intelligent genre reader—we publish stories of the fantastic that make us think, and tell us what it is to be human.
Sample Rejection
"Thank you for submitting "The Museum of The Lost People," but it didn't quite work for us. We hope you are able to place this one elsewhere."
SCREAMING IN THE NIGHT
Open for submissions: Till Sept 8
Pay: $40
Word range: 5000-10,000max
Simultaneous submissions? Yes
Reprints? No
Description
Sinister Smile Press is dedicated to the publication of anthologies and mainstream novels, focusing on the genres of horror, suspense, thrillers, action and adventure, science fiction, fantasy, mystery, and dystopian. Creating nightmares is our business...and business is good!
Submission Hints
Beware of the night, for it shows no mercy. Your pulse quickens as the last sprinklings of light twinkle out on the inky horizon. Sweat beads at your temples when ominous shadows dance their choreography in the damp, dusky air. Night is taking over, and it knows how to keep a dark and deadly secret, for it allows no witnesses. And that screaming you hear nearby? Watch out because you might be next. The Sinister Supernatural Stories series brings you delicious horror that focuses on elements of the supernatural. Pull up a chair and dig in, but never after dark—everyone knows bad things always happen after dark.
My Insights
Only rejections so far for me... but I will send one in here.
Details
PERIODICAL
Open for submissions: ONGOING
Editor: Linda Landrigan
Pay: 5-8 cents per word
Word range: 12,000 max
Simultaneous submissions? No
Reprints? No
Description
Finding new authors is a great pleasure for all of us here, and we look forward to reading the fiction you send us. Since we do read all submissions, there is no need to query first; please send the entire story. You don't need an agent. Because this is a mystery magazine, the stories we buy must fall into that genre in some sense or another. We are interested in nearly every kind of mystery: stories of detection of the classic kind, police procedurals, private eye tales, suspense, courtroom dramas, stories of espionage, and so on. We ask only that the story be about a crime (or the threat or fear of one). We sometimes accept ghost stories or supernatural tales, but those also should involve a crime.
Submission Hints
Alfred Hitchcock Mystery Magazine publishes mystery, crime, and suspense short stories.
Debuting in 1956, you could find stories from writers such as Donald Westlake, Ed McBain, and Hillary Waugh.
The editor Linda Landrigan advises: Great stories of any genre are rooted in characters — well-drawn, individual, and credibly motivated.
Interesting characters responding to the extraordinary pressures of crime — this is what I like to read and to publish, and I hope you like that too."

My Insights
I've submitted two stories to Alfred Hitchcock Mystery Magazine, and both were rejected with a form letter. I find the turnaround time very long, and have waited almost a year to hear back from them. I have had a story accepted by their sister publication Ellery Queen Mystery Magazine, and they were absolutely wonderful to work with. They asked me to write a blog post for them which you can read here...
PERIODICAL
Deadline: Ongoing
Pay:$130 per story
Word range: 850-950 max
Simultaneous submissions? Yes
Reprints? No

Description
Futures is a venue for very short stories or 'vignettes' of between 850 and 950 words. The subject is typically near-future, hard SF, although this can be interpreted liberally. In short, what Futures is looking for is originality. To this end it is advisable to read as many previous Futures as you can, as stories that repeat themes already dealt with extensively are less likely to be considered than those that do something new and different. Futures does not consider reprints of stories previously published elsewhere.
Submission Hints
OK. Take a seat. This won't take long. Don't worry about the alien, he always does that when he sees strangers, it doesn't stain. I'm afraid I can't offer you any refreshments — the service droid blew a fuse last week and the spare part is stuck on a shuttle somewhere between here and Titan. But, as I say, this won't take long. If you're sure you wish to send a story to the orbiting station that is the Futures submissions hub, it's probably easiest if I upload the instructions via the mind link. Ah. Unusual. OK. Well, in that case I will have to spell out the protocols the old-fashioned way. The very first rule is, I'm afraid, prepare to be disappointed. This is not a bad thing, but as for any science-fiction outlet, Futures can publish only a limited selection of the stories we receive, so rejection is part of the process (and it is honestly no more fun to issue a rejection than it is to receive one). The second rule is that contributions to Futures are welcome from absolutely anyone, irrespective of whether they are writing their first story, or are professional or published authors. There are, of course, some basic requirements, so here are some frequently asked questions:
My Insights
I've never submitted to this market before, but look at the pay scale! I definitely want to check this zine out.
HAUNTED HOUSES
Deadline: November 2
Pay:$15 per story
Word range: 6,000 max
Simultaneous submissions? Yes
Reprints? No

Description
We want your best stories about spooky old houses and the creep-crawlies that float forlornly down back passageways, leave strange cold spots in libraries, and come out at night to terrify unsuspecting guests.
Submission Hints
Will you accept stories that contain gore, violence, sex and swearing? Yes, if its integral to the story. We know fiction sometimes need to take us uncomfortable places in order to make its point. So, we're open to things of a graphic nature if they in some way contribute significantly to the story. ​ We will not accept these things if they're simply gratuitous. ​ How about stories that contain hate? ​ Yes, if its integral to the story and is used to make a point. ​ For example, we will not publish anything that glorifies Nazism. But we will consider something that depicts Nazi brutality and ideology if it does so in order to dismantle it. ​ Please do not send us stories that use the coronavirus as a source of conflict or that turn recognizable political figures (we don't care from which party) into villains. ​ We think this is lazy writing and will not publish them. ​
My Insights
I've never submitted to this market before, but I like the concept of this call-- this market says it doesn't need a specific genre, just wants something dark, creepy and weird.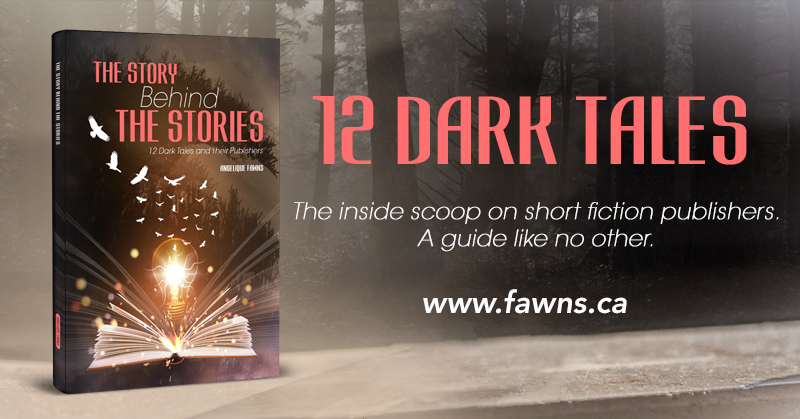 want to really dive into selling your stories?
Get exclusive hints and background from the editors buying stories in today's market. Read 12 tales purchased in the last 2 years and find out how they went from rejected to accepted.