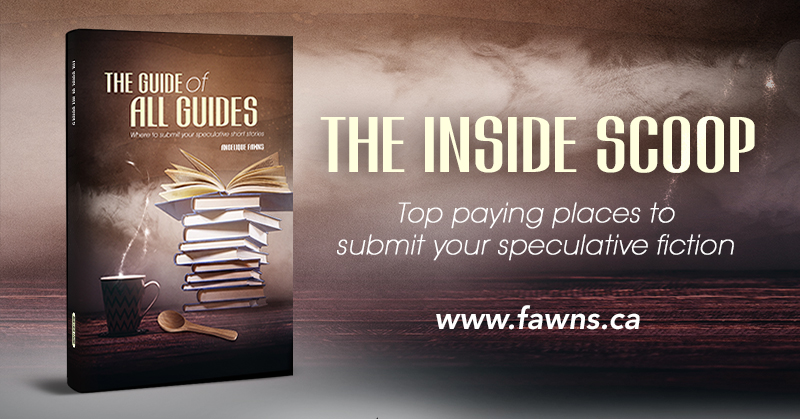 Like this list? Never submit again without doing your research first! The Guide of All Guides
Podcast
Deadline: Ongoing
Pay:$50 per wide release story
Word range: around 5000 and up
Simultaneous submissions? Not sure
Reprints? No

Description
Thirteen is a podcast that goes beyond just having someone narrate a story. Using a "slow burn" philosophy, this is more of a radio drama. If you like feature length, atmospheric, spooky stories, this podcast releases a new broadcast on the 13th of each month. Explore an eerie universe of supernatural and occult tales.
Submission Hints
The following are tips to make your piece more likely to be selected for production.
The horror genre is vast and there are many great ways to produce a scare. Not all stories will be a good fit for our platform but that doesn't mean they're bad stories. If your first attempt isn't selected, please keep submitting. Submissions of 5,000 words or more are most likely to be selected for wide release. Shorter submissions may be selected for special double feature episodes or episodes exclusive to Patreon supporters and other financial supporters of Imaginary Comma. Any submission that is selected for production, regardless of platform, will be paid. Submission in a prose format may result in more alterations as we reformat the piece into an audio script. In that spirit, submissions formatted as a script will require less time to develop and may have a better chance of selection. Stories with a first person central narrator and supporting characters work best for our format. Submissions with several speaking roles may be more difficult to produce and may require alteration to fit a limited cast. This may alter the story and tone. While large casts of characters are not necessarily disqualifying, our production includes between one and four cast members Stories which include derogatory language or slurs against any group of persons will not be selected regardless of context. Stories that include depictions of rape or sexual assault will not be selected. While these topics may be acceptable as plot elements we will not perform or narrate depictions of them. We believe great characters make great stories. Excellent character development is key to our brand Well-crafted stories, full of atmosphere and compelling settings, that take their time getting to the scares are key to our brand.
My Insights
They just agreed to work with me on a story. I love editors who don't send you rejections outright, but instead give you a chance to make something work. Stay tuned! Fingers crossed my story about a dark possessed chicken finally finds a place to roost...
URHI Publishing
Open for submissions: April 29-May 4
Pay:50 Euros for Flash Fiction.
100 Euros for short fiction
Word range: max 5,000
Simultaneous submissions? Yes
Reprints? No
Description
The Needle Drops... features an illustrated comic strip, original soundtrack, curated design by our in-house team and more. Two contributors will have the opportunity to work with our composer on an original soundtrack piece that will feature in the OST, available physically in the Limited Edition of The Needle Drops... as well as digitally via our Urhi Supporter scheme. Once we receive your work, our editing team will take it onboard, considering how it could be placed in our current roster, and whether it is the right fit for us. If we are ready to collaborate, we will then get in touch, detailing the next steps on the process of publication. In the spirit of collaboration, all of our contributors get access to our Design Document and all the relevant behind-the-scenes detail, including the Urhi Supporter scheme. They'll also have the opportunity to participate in a tailored Q&A, and will have various branding elements crafted for their submissions by our dedicated designers, as well as featured blog posts
Submission Hints
"We seek writing that sheds new light to our readers, enabling them to explore new worlds and perspectives in both fantastical and grounded settings."
My Insights
I've never worked with this company, but I LOVE the idea of a multi-media experience. I've sent in my story, "The Black Hole of Enlightenment".
Details
Editor-in-Chief: Arley Sorg
Pay: 8 cents per word 

range: 1,500-7,500 

Simultaneous submissions?No
Reprints? No
Open for submissions May 1st-7th
Description
Fantasy Magazine is a digital magazine focusing exclusively on the fantasy genre. In its pages, you will find all types of fantasy—dark fantasy, contemporary urban tales, surrealism, magical realism, science fantasy, high fantasy, folktales…and anything and everything in between.
Submission Hints
Fantasy is entertainment for the intelligent genre reader—we publish stories of the fantastic that make us think, and tell us what it is to be human.
My Insights and a Sample Rejection
"Thank you for submitting "The Museum of The Lost People," but it didn't quite work for us. We hope you are able to place this one elsewhere."

I send a story in almost every open window. No luck yet! But they get back to you fairly quickly.

Details
Editor: Jason Sizemore
Pay: 8 cents per word
Word range: up to 7,500
Simultaneous submissions? No
Reprints? No
currently open
Description
Apex Magazine focuses on dark and spectacular science fiction, fantasy and horror. Publishing bi-monthly, it used to be called Apex Digest and has been nominated for several awards. It went on hiatus for a while, but is back in business and accepting submissions.
Submission Hints
Apex Magazine is an online zine of fantastical fiction. We publish short stories filled with marrow and passion, works that are twisted, strange, and beautiful. Creations where secret places and dreams are put on display. We publish in two forms: an every-other-month eBook issue and a gradual release of an entire issue online over a two-month period. Along with the genre short fiction, there are interviews with authors and nonfiction essays about current issues. Additionally, we produce a monthly podcast of narrated original short fiction."
Sample Rejection
Thank you for submitting "Invasive Species" to Apex Magazine. We appreciate the chance to read it. Unfortunately, the story does not meet our needs at this time. We're going to pass. I wish you the best of luck finding a home for "Invasive Species" and I hope to read something new from you soon.
Details
Producer: Steve Blizin

Creator/Narrator Jon Grilz
Pay: $2 per 100 words for patreon stories (typically stories at are 3000 words or less) $100 flat rate for stories selected for Sunday production.

Word range: 1,000-7,000

Simultaneous submissions? No
ONLY OPEN FOR Halloween/October themed stories (for 31 Days of Horror)
*** they just bought my story, A Deadful Friday the 13th for this
Description
Jon Grilz is a writer and podcast living in Minnesota. His love of horror and creepypastas led to a simple question, "Where are all the creepypasta podcasts?" Having started his horror podcasting with Small Town Horror, delving into the world of some of the best scary stories felt like a natural transition.
Submission Hints
We've read a lot of stories, and been a bit desensitized. Feel free to push the boundaries of gore and horror, but remember this is audio. Think about the listener when you are writing it. We are currently most interested in (but not limited to) the following topics for Sunday submissions (ALL FIRST PERSON POV): Camping/forest isolation Deep sea/deep water Slasher/killer survival We aren't especially interested in wholesome endings right now. We'd like to see more intense subject matter. Not gore for gore sake or explicit scenes just for shock value, but dark horror that we can really sink into the listeners bones.
Sample Rejection
I sent in my story "A Deadful Friday the 13th" which is a Halloween themed zombie story and it has been accepted. Keep your eye on Horrortree.com for my upcoming interview with Jon Grilz!!!
Details
Current Editor: Sheree Renee Thomas

Pay: 8-12 cents per word
Word range: flash to 25,000
Simultaneous submissions No

Reprints? No
Description
When it comes to helpful rejection letters, fast turnaround times, and a high-quality product, this is my favorite place to submit stories. The Magazine of Fantasy & Science Fiction is a Science Fiction & Fantasy Writers of America (SFWA) qualifying market based out of the United States. Founded in 1949, they produce six print issues a year. They are the original publishers of science fiction classics like Stephen King's "Dark Tower" and Daniel Keyes's "Flowers for Algernon". 
I've sent them 14 stories and received a rejection for all of them. However, five of the rejection letters included detailed reasons why C.C. Finlay did not accept them. "The Last Ride," "Camp Napanoo," "The Versa Vice," "The Writing Retreat," and "The Patron Saint of Livestock," all came back with thoughtful notes that helped me rewrite each tale and sell them to other markets. 
The new (and 10th) editor for 2021, Sheree Renee Thomas, is an award-winning Pushcart-nominated author. Her work is inspired by myth, folklore, and natural science. I look forward to reading her rejections and cross my fingers there may be an acceptance eventually. 
The Magazine of Fantasy & Science Fiction is frequently open to submissions and only close when they need to get on top of their slush pile.
Submission Hints
According to the writer's guidelines: 
"Submissions have increased more than 10% this year, compared to last, and you aren't just sending us more stories, you're sending us more really excellent stories. That is one of the few good things we'll say about 2020. Give us this chance to go through them." 
Another plus to this market is the rapid turnaround. I never had to wait more than two weeks to get my "nay." However, the guidelines do ask for writers to allow eight weeks for a response. Fun fact: C.C. Finlay is active on twitter and posts cool pictures of his cat. @ccfinlay 

Sample Rejection
"Thank you for giving me a chance to read "The Museum of the Lost People." This always feels like it's on the edge of turning into a hot urban fantasy romance to me… which is great, and I think this shows a lot of natural talent in that direction, which I mention only because I have several friends who do pretty well writing (sometimes traditional publishing, sometimes self-publishing) urban fantasy, if that's not something you're already doing. Even though I liked the ending, I kept wanting the narrator to take more initiative earlier in the story I understand that holding is part of what creates the tension and drives the story, but it didn't work as well for me as I thought it needed to. In the end, this story didn't quite win me over for Fantasy & Science Fiction and I'm going to have to pass. But I thought the writing was good -- I wish you best of luck finding the right market for it and hope that you'll keep us in mind again in the future." 
"The Museum of the Lost People" is still looking for a home, but I gave it a rewrite giving the protagonist more initiative and adding more of a romantic angle. 
Details
Editor: Andrew S. Fuller

Pay: $100 for short fiction, $30 for flash

Word range: 1,001-7,500

Simultaneous submissions? No

Reprints? No
Description
Three-Lobed Burning Eye is a speculative fiction magazine offered free on-line. They publish twice a year, with a print anthology every other year. Each issue features six short stories.
Submission Hints
"Original speculative fiction: horror, fantasy, science fiction. We're looking for short stories from across the big classifications and those shadowy places between: magical realism, fantastique, slipstream, interstitial, and the weird tale. We will consider suspense or western, though we prefer it contain some speculative element. We like voices that are full of feeling, from literary to pulpy, with styles unique and flowing, but not too experimental. All labels aside, we want tales that expand genre, that value imagination in character, narrative, and plot. We want to see something new and different."
Sample Rejection
"Thank you for sending your story to Three-lobed Burning Eye magazine. Unfortunately, we have decided not to accept it for publication. We regret that we cannot offer more feedback and wish you the best in finding a home for this piece."
Details
Editor: Sean Wallace

Pay: 6 cents per word

Word range: 2,000-6,000

Simultaneous submissions?
No 
Reprints? No
Description
The Dark Magazine sends out rejections fast and furiously. It's one of the reasons I like submitting to them. Instant results. They publish horror and dark fantasy. Sean Wallace is the founder, publisher, and editor of The Dark, and has also edited for Clarkesworld and Fantasy Magazine.
Submission Hints
Don't be afraid to experiment or to deviate from the ordinary; be different—try us with fiction that may fall out of "regular" categories. However, it is also important to understand that despite the name, The Dark is not a market for graphic, violent horror.
Sample Rejection
"We have read your submission and unfortunately your story isn't quite what we're looking for right now. While we regretfully cannot provide detailed feedback due to the volume of submissions, we thank you for your interest in our magazine and hope you continue to consider us in the future."
Fantasy & Science Fiction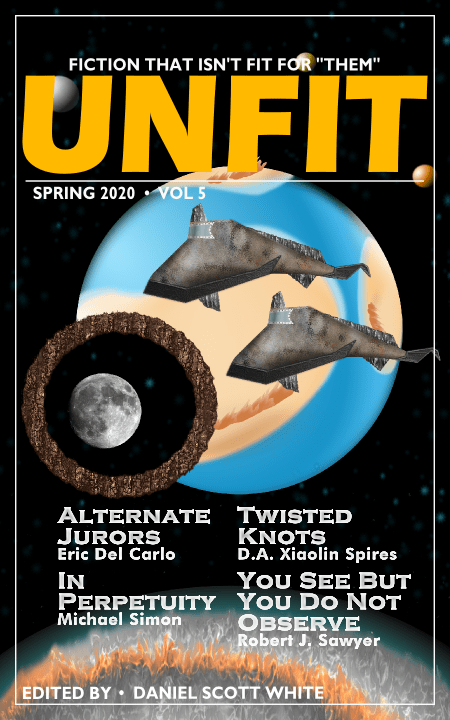 Details
Editor: Daniel White Scott 

Pay: 25 cents per word for the first 1,000

1 cent per afterwards 

Word range: under 10,000 

Simultaneous submissions? Yes
Description
These two magazines are imprints owned by Longshot Press and some of the highest paying in genre fiction. They are proudly not a part of the Science Fiction & Fantasy Writers of America (SFWA) organization. 
Unfit Magazine is a pulp fiction style science fiction magazine with the tag line: 
"Fiction that isn't fit for 'them'! Toxic content. (Keep it secret!) We run with scissors. Banned by your Mother." 
Unreal Magazine is also a pulp fiction style magazine focusing on fantasy. The tag line is: 
Let the magic take you away! Fiction that isn't made for this world. So, let go. Get unreal for a moment."
Submission Hints
The submission pages suggest: 
"We want stories that are well written, intelligent, and enjoyable to read. We are looking for stories with metaphors and emotional ambiance and imaginative descriptive writing. Most importantly, we want original ideas." 

Sample Rejection
If you don't hear back from these magazines, you can assume your story wasn't picked up.
Founder: Harvey Kurtzman
Pay: Pro rate, but not disclosed
word range: none 

Simultaneous submissions? No
Reprints? No Still open for submissions!
Description
MAD is actively looking for new talent, which means that we're foolish enough to consider stuff from even YOU! We welcome all humor submissions and the best way to know what we're looking for is to take a look at what we're doing now! Originality and visual humor are especially prized! We're interested in material focusing on evergreen topics, such as dating, family, school and work, plus topical material about celebrities, sports, politics, news and social trends. In addition, we will consider submissions for our Fundalini Pages and annual MAD 20 (The Dumbest People, Events and Things of the Year). We also welcome submissions for our Strip Club (artist-writers or artist-writer teams preferred).
Submission Hints
Do not include more than three article ideas in a single submission. And please note: We will not consider movie or television satires, rewrites of established MAD premises, your take on existing features, cover ideas, or gags with Alfred E. Neuman. Just send us a short note in the space provided briefly explaining your MAD idea(s). Attach Word and/or graphic files as necessary. Provide at least 3 or 4 examples of how you would execute your idea, with art notes. Rough sketches are welcome, but not necessary. Due to the overwhelming number of submissions, we will respond to you — only if we're interested — within 30 days of your submission.
My Insights
I didn't even know you could submit to MAD magazine. I listed it here because I found they were open for submission on RALAN. I grew up reading this magazine. Life goal? Get a story in here!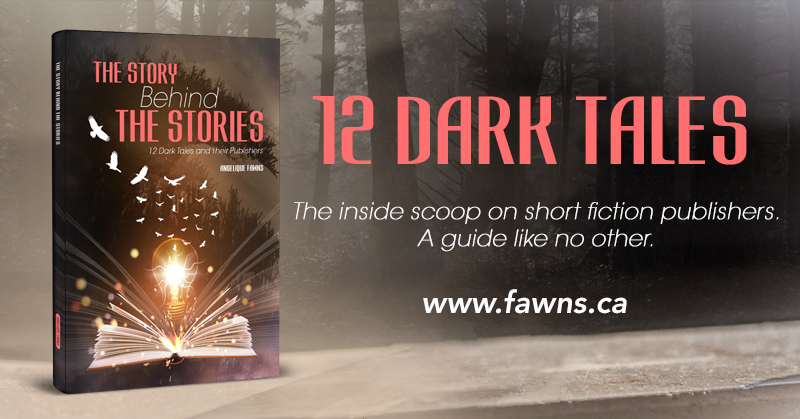 want to really dive into selling your stories?
Get exclusive hints and background from the editors buying stories in today's market. Read 12 tales purchased in the last 2 years and find out how they went from rejected to accepted.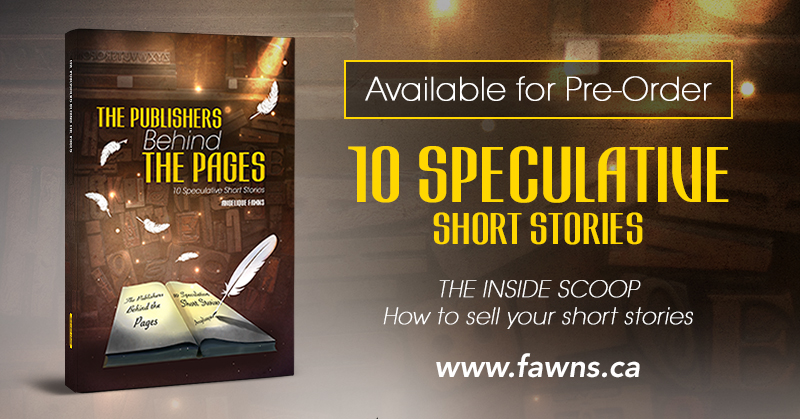 10 Strange Stories. The secrets to why they were published.