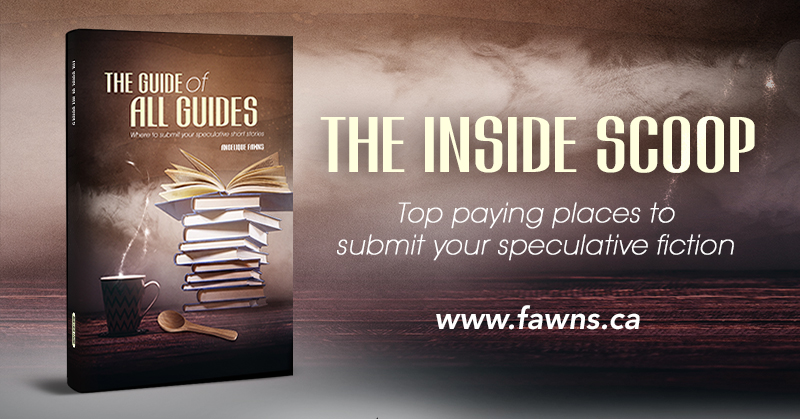 This following is an excerpt from The Guide of all Guides. Get the complete book for free here...
Details
Editor: Scott H. Andrews
Pay: 8 cents per word
Word range: under 15,000 words
Simultaneous submissions? Yes
Reprints? No
Description
Beneath Ceaseless Skies has been bringing fantasy adventure stories from pre-tech worlds to readers since October, 2008. This is another SFWA-qualifying magazine with absolutely breathtaking cover art and award-winning short stories.
Submission Hints
"We love traditional adventure fantasy, but we also love how the influence of literary writing on fantasy short fiction has expanded the genre, encouraging writers to use literary devices such as tight points-of-view and discontinuous narratives; to feature conflicts that are internal as well as external. We want stories that combine the best of both these styles—set in vivid fantasy or historical paranormal worlds but written with all the flair and impact of modern literary-influenced fantasy." 
To help understand what kind of world they're looking for; here is how they describe secondary-world settings: 
"We want stories set in what Tolkien called a "secondary world": some other world that is different from our own primary world in some way. It could be different in terms of zoology (non-human creatures), ecology (climate), or physical laws (the presence of magic). 
It could be set on Earth but an Earth different from our modern-day primary world in terms of time (the pre-modern historical past of our real-world Earth) or history (alternate history from our Earth's history). It could have a "pre-tech" level of technology, or steampunk technology, or magic as technology, or anything else that's not advanced or modern technology. However, the setting should contain some element that is in some way fantastical, and the qualities of the setting should have some bearing on the rest of the story. 
We are NOT interested in urban fantasy or other types of stories set in our modern, contemporary "real world," even if they contain fantasy elements, or in stories that move between the real world and a fantasy world."
Sample Rejection
"Thanks very much for sending this story to Beneath Ceaseless Skies. Unfortunately, it's not quite right for me. We publish fantasy set in pre-tech worlds; this setting to me felt too modern for us. We appreciate your interest in our magazine. Please feel free to submit other work in the future."
Details
Editor-in-Chief: Arley Sorg
Pay: 8 cents per word 

range: 1,500-7,500 

Simultaneous submissions?No
Reprints? No
Currently open to BIPOC writers only right now & open every month from the 1st-7th
Description
Fantasy Magazine is a digital magazine focusing exclusively on the fantasy genre. In its pages, you will find all types of fantasy—dark fantasy, contemporary urban tales, surrealism, magical realism, science fantasy, high fantasy, folktales…and anything and everything in between.
Submission Hints
Fantasy is entertainment for the intelligent genre reader—we publish stories of the fantastic that make us think, and tell us what it is to be human.
Sample Rejection
"Thank you for submitting "The Museum of The Lost People," but it didn't quite work for us. We hope you are able to place this one elsewhere."
Details
Editor: Jason Sizemore
Pay: 8 cents per word
Word range: up to 7,500
Simultaneous submissions? No
Reprints? No
Description
Apex Magazine focuses on dark and spectacular science fiction, fantasy and horror. Publishing bi-monthly, it used to be called Apex Digest and has been nominated for several awards. It went on hiatus for a while, but is back in business and accepting submissions.
Submission Hints
Apex Magazine is an online zine of fantastical fiction. We publish short stories filled with marrow and passion, works that are twisted, strange, and beautiful. Creations where secret places and dreams are put on display. We publish in two forms: an every-other-month eBook issue and a gradual release of an entire issue online over a two-month period. Along with the genre short fiction, there are interviews with authors and nonfiction essays about current issues. Additionally, we produce a monthly podcast of narrated original short fiction."
Sample Rejection
Thank you for submitting "Invasive Species" to Apex Magazine. We appreciate the chance to read it. Unfortunately, the story does not meet our needs at this time. We're going to pass. I wish you the best of luck finding a home for "Invasive Species" and I hope to read something new from you soon.
Details
Founder: Brendon Taylor
Pay: 8 cents per word (first 7,499)
word range: 1,000 - 40,000 

Simultaneous submissions? No
Reprints? Yes, 2 cents per word


Description
Deep Magic is looking for stories that don't rely on sex, swearing or violence. 
From the website: 
The name Deep Magic pays homage to C.S. Lewis's The Chronicles of Narnia. From June 2002 to June of 2006, Deep Magic was a monthly e-zine operated by a nonprofit organization founded by three friends who had a mutual love of SFF and a desire to promote clean writing within those genres. Deep Magic is now a quarterly publication that pays professional rates for SFF short fiction, relaunched by the same three friends, with help of other industry professionals who join in Deep Magic's mission to create a safe place for minds to wander. 
We will consider stories within any sub-genre (epic, paranormal, steampunk, etc.).

Submission Hints
If you can tell a gripping story that doesn't rely on sex, swearing, and graphic violence—you've come to the right place. If not, there are plenty of other magazines and venues out there. Move along. Move along (Jedi hand wave). Please consider reading Deep Magic to get an idea of the type of stories we publish. You can read our inaugural issue for only $.99. We are keeping the June 2016 issue at this special price so authors can check out our style without breaking the bank.
Sample Rejection
"Thank you for your submission to Deep Magic. We know it can be stressful waiting for a response and we strive to be as prompt as we can. We are going to pass on your submission, The Pandemic Pet, although we do appreciate you considering us. Writing is very subjective and just because we didn't select this piece doesn't mean others won't. It just wasn't the right fit for us. Thank you again for submitting your work to Deep Magic. You are always more than welcome to submit something else in the future so long as it meets our guidelines."
Details
Publisher/Editor: John Joseph Adams

Pay: 8 cents per word

Word range: 1,500-10,000

Simultaneous submissions? No

Reprints? Yes, 2 cents a word

Lightspeed closed to submissions on Feb 15th.
Description
Lightspeed Magazine is the most well-known and critically acclaimed sister publication of Adamant Press; owned and operated by John Joesph Adams. From the website:
"Lightspeed is a digital science fiction and fantasy magazine. In its pages, you will find science fiction: from near-future, sociological soft SF, to far-future, star-spanning hard SF—and fantasy: from epic fantasy, sword-and-sorcery, and contemporary urban tales, to magical realism, science-fantasy, and folktales."
Submission Hints
Lightspeed is seeking original science fiction and fantasy stories. All types of science fiction and fantasy are welcome. No subject should be considered off-limits, and we encourage writers to take chances with their fiction and push the envelope. We do not accept simultaneous submissions or multiple submissions. You may submit one SF story and one Fantasy story at any given time; you must wait until seven days after our reply to submit another story in that genre.
Sample Rejection
Never had a chance to submit! But might have a rejection letter soon...
Details
Editor: Andrew Kozma
Pay: 8 cents per word
Word Range
: 0 - 20,000

Simultaneous submissions? Yes

Reprints? Query first
Description
Reckoning Magazine is a nonprofit annual journal that focuses on environmental justice. They define environmental justice as: The notion that the people (and other living things) saddled with the consequences of humanity's poor environmental choices and the imperative to remedy those choices are not the ones responsible for them.
Submission Hints
"Seeking speculative fiction, creative nonfiction, and poetry about environmental justice that addresses the intersection between social upheaval and environmental changes, from collapses to breakthroughs, and everything in between. People's large-scale relationships to the Earth produce formidable stories of devastation and resilience, which we welcome, but we also welcome those moments of intimacy, of quiet revolution, of deciding that changing the world means understanding and fighting for one's place in it. We're especially interested in work that demolishes or subverts binaries; that engages all the senses and emotions; and deals in hope, complexity, and complicity."
Sample Rejection
"Thank you very much for submitting, but I'm sorry to say I can't accept "Camp Blue Marble" for Reckoning. While it did address the theme of climate change, I felt it was a pretext for the plot rather than a central element (it could have been replaced by any other problem big enough to warrant the creation of a protected dome for children of the elite). I also felt that the short story format did not allow the setting to be developed to its full potential."
Details
Editor: Sean Wallace

Pay: 6 cents per word

Word range: 2,000-6,000

Simultaneous submissions?
No 
Reprints? No
Description
The Dark Magazine sends out rejections fast and furiously. It's one of the reasons I like submitting to them. Instant results. They publish horror and dark fantasy. Sean Wallace is the founder, publisher, and editor of The Dark, and has also edited for Clarkesworld and Fantasy Magazine.
Submission Hints
Don't be afraid to experiment or to deviate from the ordinary; be different—try us with fiction that may fall out of "regular" categories. However, it is also important to understand that despite the name, The Dark is not a market for graphic, violent horror.
Sample Rejection
"We have read your submission and unfortunately your story isn't quite what we're looking for right now. While we regretfully cannot provide detailed feedback due to the volume of submissions, we thank you for your interest in our magazine and hope you continue to consider us in the future."
Details
Managing Editor: Tacoma Tomilson 

Pay: 3 cents per word

Word range: 1,000-5,000 

Simultaneous submissions? No 

Reprints? No
Current Theme is "Chance"
Description
Speculative fiction is weird, almost unclassifiable. It's fantasy, sci-fi, horror, and literary. We want it all. Send us your strange, misshapen stories.
Submission Hints
Speculative fiction is weird, almost unclassifiable. It's fantasy, sci-fi, horror, and literary. Send us your strange, misshapen stories with enough emotional heft to break a heart, with prose that's as clear and delicious as broth. We love proactive characters and settings that feel lived in and real enough to touch. Stories with style, stories with emotion, stories with character.
Sample Rejection
"Thank you for submitting "THE CORP" to Apparition Literary Magazine. Your work made it to the second round of consideration. Our editors closely reviewed your story, but ultimately decided not to accept it for publication. We wish you the best of luck submitting it elsewhere and would love to see more of your work in the future."
Details
Editor: Andrew S. Fuller

Pay: $100 for short fiction, $30 for flash

Word range: 1,001-7,500

Simultaneous submissions? No

Reprints? No
Description
Three-Lobed Burning Eye is a speculative fiction magazine offered free on-line. They publish twice a year, with a print anthology every other year. Each issue features six short stories.
Submission Hints
"Original speculative fiction: horror, fantasy, science fiction. We're looking for short stories from across the big classifications and those shadowy places between: magical realism, fantastique, slipstream, interstitial, and the weird tale. We will consider suspense or western, though we prefer it contain some speculative element. We like voices that are full of feeling, from literary to pulpy, with styles unique and flowing, but not too experimental. All labels aside, we want tales that expand genre, that value imagination in character, narrative, and plot. We want to see something new and different."
Sample Rejection
"Thank you for sending your story to Three-lobed Burning Eye magazine. Unfortunately, we have decided not to accept it for publication. We regret that we cannot offer more feedback and wish you the best in finding a home for this piece."
Details
Producer: Steve Blizin

Creator/Narrator Jon Grilz
Pay: $2 per 100 words for patreon stories (typically stories at are 3000 words or less) $100 flat rate for stories selected for Sunday production.

Word range: 1,000-7,000

Simultaneous submissions? No

This is a new market I've just discovered recommended by the wonderful Natalie Brown who works for them.
Description
Jon Grilz is a writer and podcast living in Minnesota. His love of horror and creepypastas led to a simple question, "Where are all the creepypasta podcasts?" Having started his horror podcasting with Small Town Horror, delving into the world of some of the best scary stories felt like a natural transition.
Submission Hints
We've read a lot of stories, and been a bit desensitized. Feel free to push the boundaries of gore and horror, but remember this is audio. Think about the listener when you are writing it. We are currently most interested in (but not limited to) the following topics for Sunday submissions (ALL FIRST PERSON POV): Camping/forest isolation Deep sea/deep water Slasher/killer survival We aren't especially interested in wholesome endings right now. We'd like to see more intense subject matter. Not gore for gore sake or explicit scenes just for shock value, but dark horror that we can really sink into the listeners bones.
Sample Rejection
Have not submitted here yet.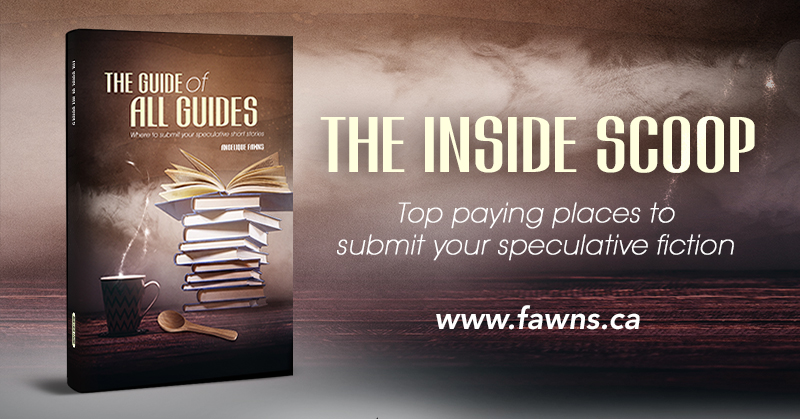 like this list? get more free.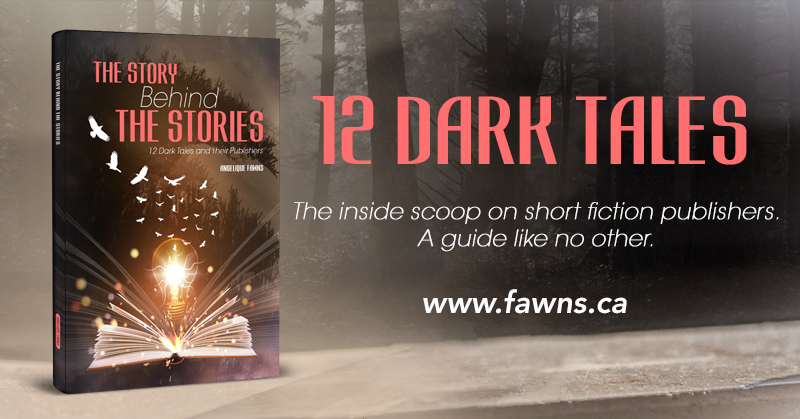 want to really dive into selling your stories?
Get exclusive hints and background from the editors buying stories in today's market. Read 12 tales purchased in the last 2 years and find out how they went from rejected to accepted.