Publisher of "Unreal" Great Void Books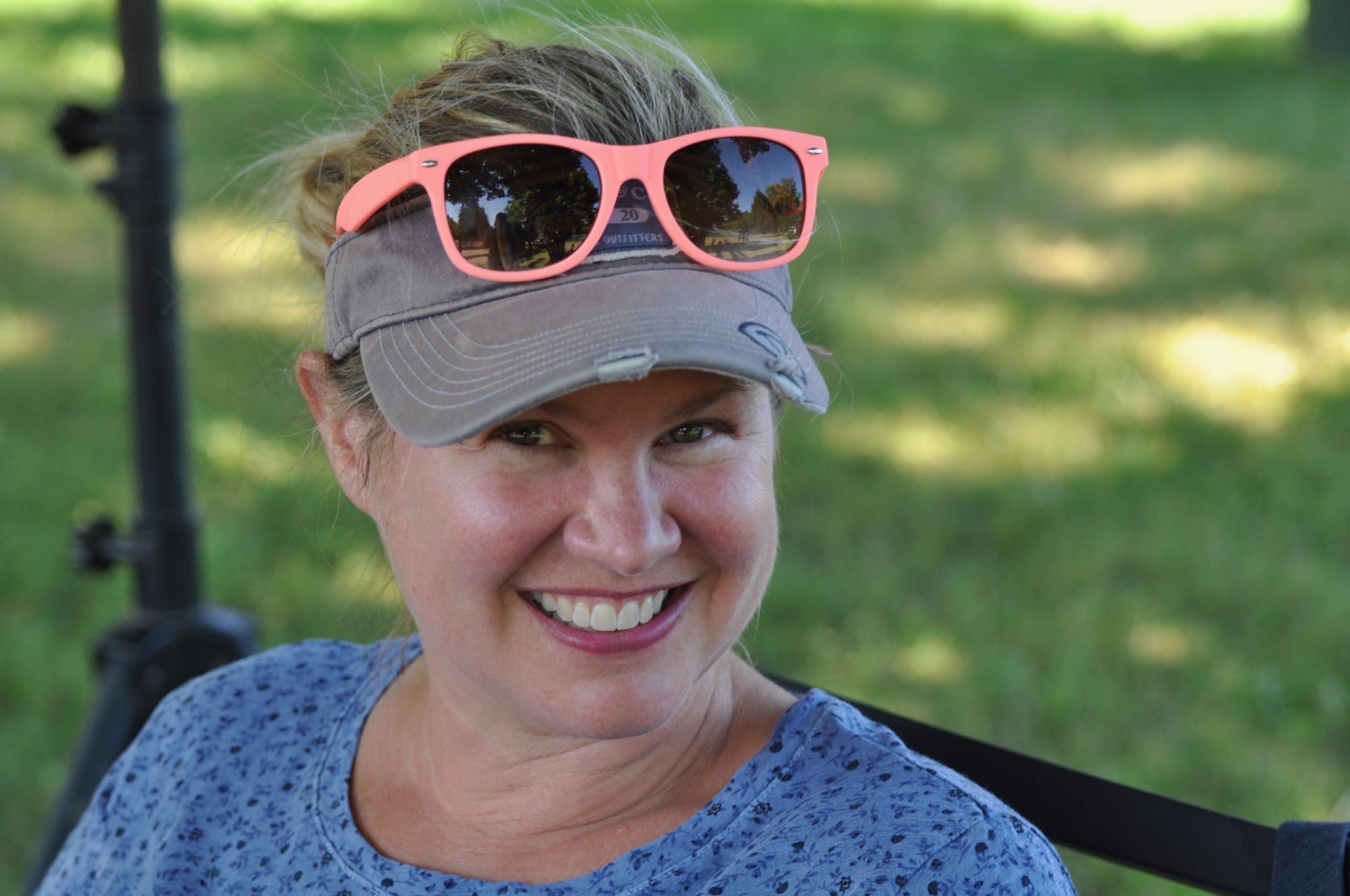 Interview with Aditya Deshmukh of The Great Void Books
Aditya Deshmukh admits to having a madness within him, and it fuels his dark writing. Not only does he have his own books published, but he creates anthologies in a variety of genres: including horror; crime; sword & sorcery; supernatural; mythology; and space opera.
I met Deshmukh when he included one of my stories, "Camp Napanoo" in his anthology, Unreal. He values originally more than any other factor when selecting tales for his short story and poetry collections. You can even find an interactive horror story "A Haunting at Crowswood High" on his website. 
It was intriguing learning about the publishing world in India, and hearing his personal journey on the road to success.
"There are only two true modes of publishing: traditional and self. However, India, like many other countries, is full of hybrids. And they are so numerous and have so much influence here that writers really think they are legit."
AF: How and why did you start your small press?
AD: Having a bad day? Read a story. Trust issues with family and friends? Cry, then read a story. Hungry? Read a story. Want to go out, but can't because of covid? Read a story! It's that easy and that magical! Stories are a gateway to some of the most incredible things humans can experience. They are written throughout the known ages, so they are timeless. If humans hadn't discovered writing, we would still be apes. That's how powerful the concept of writing and storytelling is. And once you taste something good, you can never be 100% satisfied. For me stories are everything. I'm a lover of stories and I want to drown in them. That's the one simple reason I'm a writer, an editor and a publisher.
AF: How did your writing and publishing journey begin?
AD: Becoming a writer was natural. I think editing is also something that just came naturally to me. Publishing did require a push. And it came from an unexpected yet tragic realisation. India is not a good place for newbie writers. Sure we have decent presses here, but those take like half a year to reply. So writers consider other places to publish. Usually these aren't any good.
There are only two true modes of publishing: traditional and self. However, India, like many other countries, is full of hybrids. And they are so numerous and have so much influence here that writers really think they are legit. It breaks my heart when writers pour all their savings in their dreams only for some dishonest entity to rob them.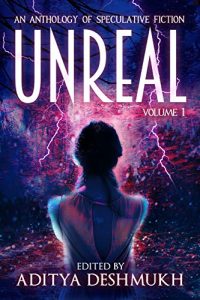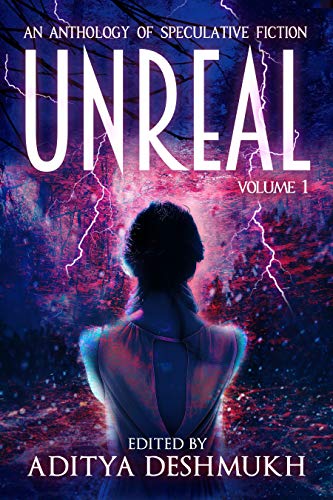 AF: Tell me more about your imprint, The Great Void Books
AD: It's one of TGVB's (The Great Void Books) long term goals to be one of the best publishers out there. That said, I do understand that this is a big dream. We are still a small business and cannot really scale up at the insane rates many industries do today. Well, all good things take time. I'm convinced I'll reach this stage sooner than my earlier estimations.
TGVB won't be just about publishing. 2021 is going to be a great year. I'm going to start a small series on the craft of storytelling from February. It will be on YouTube and 100% free. I hope to reach both new and established writers with this series. The main aim is to discuss storytelling in detail. The other aim is of course to advice people on publishing so that they don't get caught in any fishy deals.
AF: How is the current pandemic affecting you and your company?
AD: Small businesses in the writing field don't do very well to begin with, covid or no covid. I believe all small businesses have been massively hit by this year's bizarre developments. TGVB is not an exception. I'm a one man team and I often outsource from two freelancers. So given the small size, I wasn't really expecting anything would directly affect me (other than the sales, of course.) Well, one of them caught covid and I recently had to delay two publications. (he's totally healthy today!) Not to mention the tremendous emotional pressure. I'm not clinically depressed (I suspect I'm not but I kind of think I am–I think I should take the test). But every person has their limits. 2020 was really trying. I'm just glad it's getting over soon. Hopefully, the virus will be gone too.
Regarding business, let's just say it killed all my plans. But TGVB is something that will always keep growing. I'll be implementing a new model in a couple of months.
AF: Do you have a day job?
AD: I'm an engineering student. I'm graduating next year (yay!). I don't have a day job, but I work as a freelance editor. And internships and projects keep me (insanely) busy.
AF: What kind of writing/creating do you do personally?
AD: My main genres are science fiction, horror, and fantasy. Time is limited so I don't get to work on all three at the same time. But I guess that's good because it keeps me sane. Lol.
Next year I'll be publishing the first book of a space opera series which will be my best work yet. I've done tremendous research for it (also did courses on cosmology, aircraft structures, nanotechnology and quantum physics!). Yeah the outline spanning nine thick books still drive me crazy and I think I also need to study neurology to get everything right. But there's no way I can wait. I think I know enough stuff to do book 1. Then I'll study stuff as and when I require it. 
This series is called Allworld. The story is set 300 years in the future, when humans are in the middle of colonizing Mars. Earth and Mars aren't exactly at peace. Humans are on the brink of opening Pandora's box, that will change everything. There's the usual space opera stuff (technology expansion, aliens, relativity). But there's no bullshit like magical gravity, shields or aliens talking perfect English. It will also have some philosophy stuff. And since I'm trying to make everything realistic, I'm hopeful readers will relate more (sci-fi can be hard to relate with because of the super alien concepts like spaceship mechanics and the distant time and space. But everything can be brought closer through genuine human emotion). I believe the human issues we face growing up are some of the most timeless attributes of our being, and I'm drawing upon these to build my characters. 
Allworld has a diverse cast and I've added many beautiful things I enjoy from several cultures throughout the story. And more awesome than the epic feeling this environment will create is the plot. It has a humble beginning in an unknown village on earth and it keeps expanding until we reach the center of the universe. And the edge of the universe. Yes, I'm going totally insane on this and I'm loving it!
AF: What do you typically look for in a story that you buy? Any advice for writers?
AD: The first obvious thing is to see if the the story fits the anthology theme or genre. If not, is it at least related? If the answer is no, I have no reason to read the story. The writer probably didn't read the submission guidelines. It's kind of very obvious. Please, never do this. It only wastes your time and the publisher's.
The second thing is the writing. Is the story well-written? There are several things here. This includes the mechanics of storytelling. This is also about grammar, style, and formatting. A few errors is no problem. An increasing frequency of errors leaves a bad impression.
However, that's not where most rejections happen. Such stories can always be edited. What I value most is originality. You can't believe the number of stories I receive that are so painfully unoriginal.
You must have heard that ideas aren't important. It seems like a very popular opinion in the writing world today. And I can see where they are coming from. We are not the first humans. There's a good chance most stories are already told.
But that's half the truth, and many people either don't understand it or simply don't care. Stories may more or less follow the same structure, revolve around the same stuff, and resolve in the same manner. However, there is ALWAYS a scope for originality.
AF: I'd love to hear more about your concept of originality.
AD:Tell me. What would entertain you more? A retelling of a classic, where even the retold elements aren't that imaginative? Or a totally out of the world story with a depth unlike anything you have ever seen?
Humans are curious beings. The things we find curious are the things we don't know much about. And truly original ideas are extremely unique. I can't know yours until you tell them. And when you do and I get to experience them, it will drive my curiosity. It's a hunger that keeps growing. It can transcend one to epic levels of feeling we readers always crave for. The value of originality is seriously underrated. And stories is all about imagination and originality. How can you be proud of a derived story when your mind is capable of doing something completely unreal and epic and original?
I worship originality. I'd politely decline a well written story if it's unoriginal. And I'll pick a story with editing issues if it's original.
Yeah, same stories do get told time and time again. But as I said, there is always a scope of originality because no two humans are the same. Even if you believe in rebirth, your past life version would have different life experiences than you and thus a different story.
AF: Why do some writers succeed while other fail?
AD: I think writers truly have a difficult job. While all writers strive hard, only a few stand out. Yes, I believe luck plays a role here. But I also think part of the reason is originality. We remember classics not because they are awesome stories–we have many of those coming up every year. Classics are celebrated because they did something original in their time. So, writers, dream and dream big! Worship originality and you'll surely write a story we just can't stop raving about!